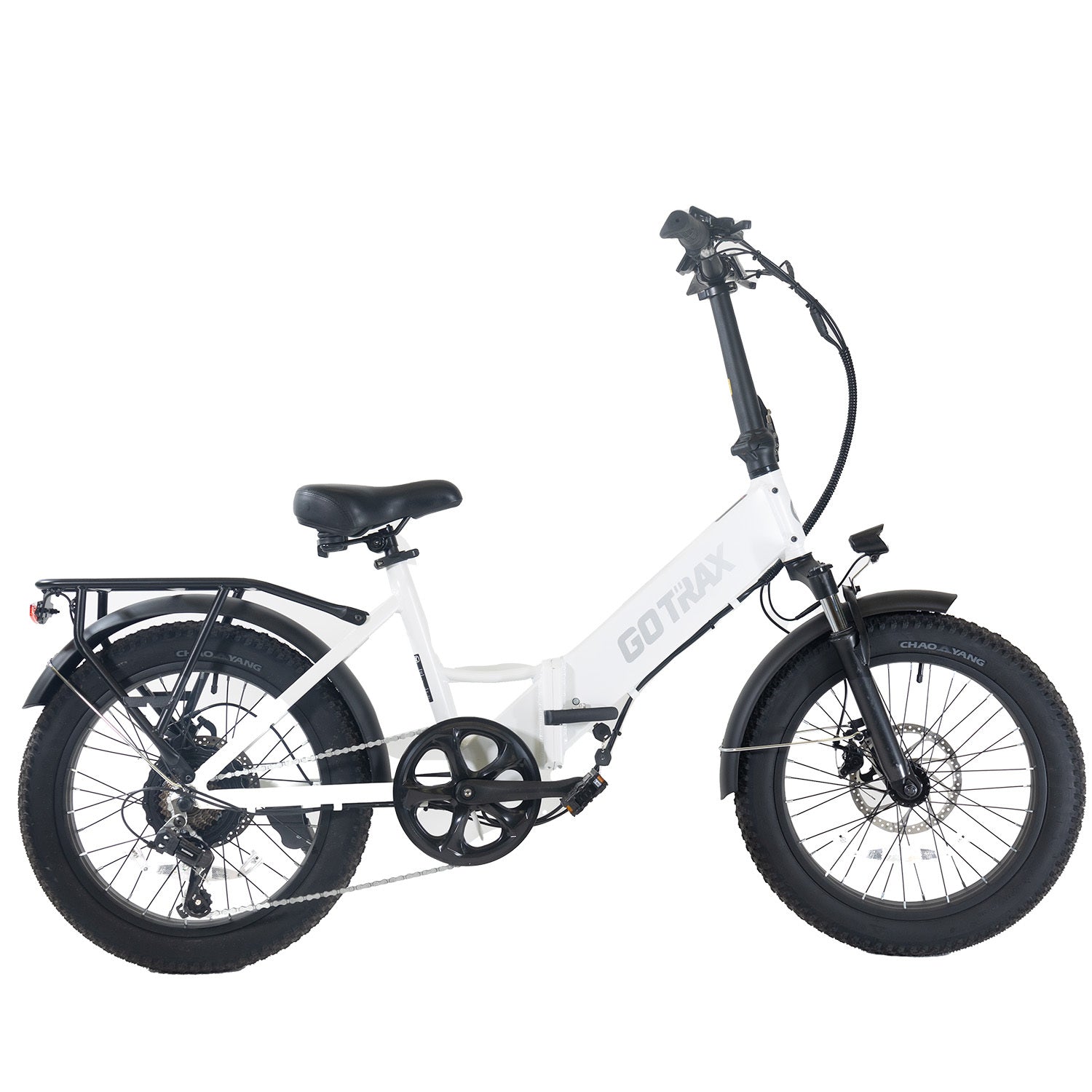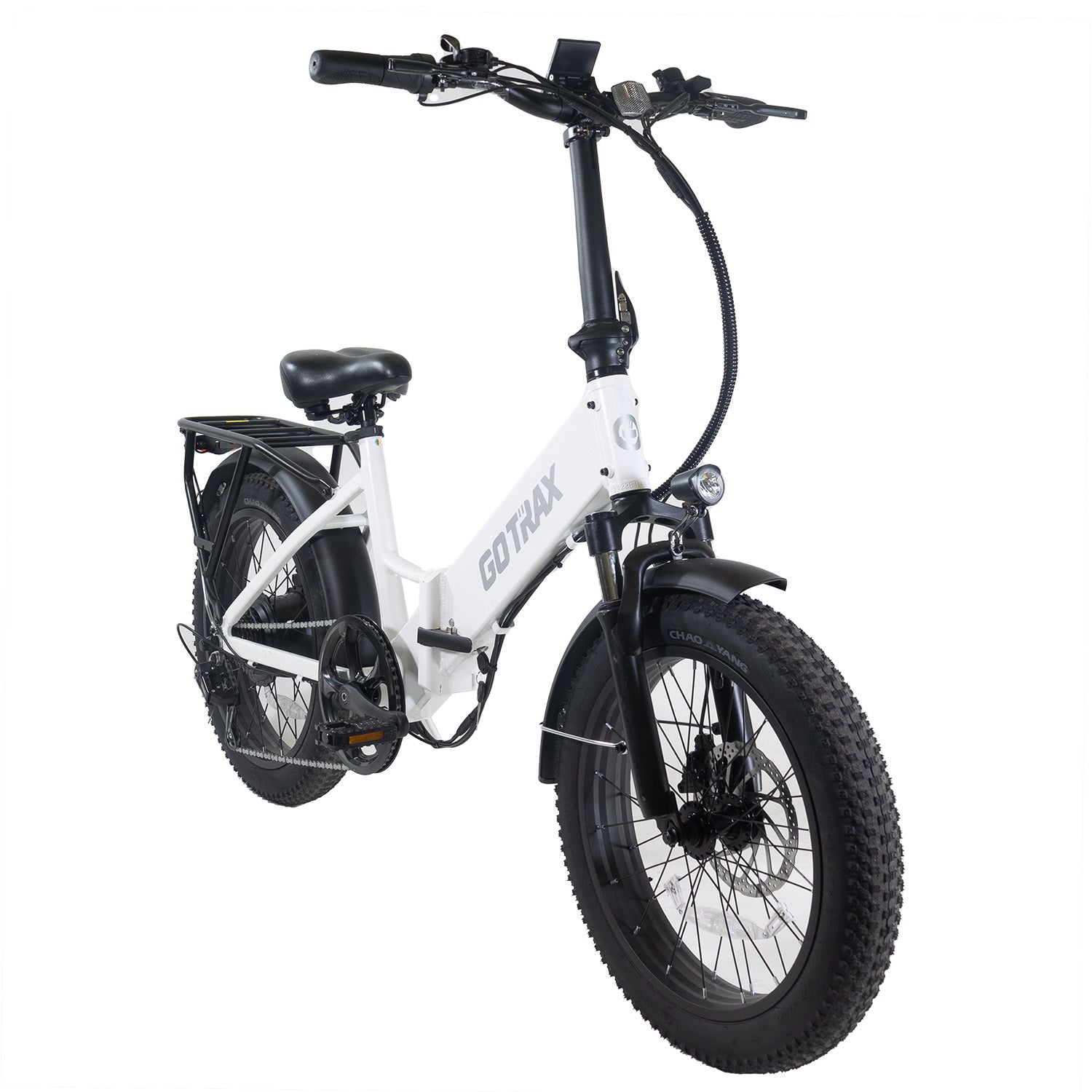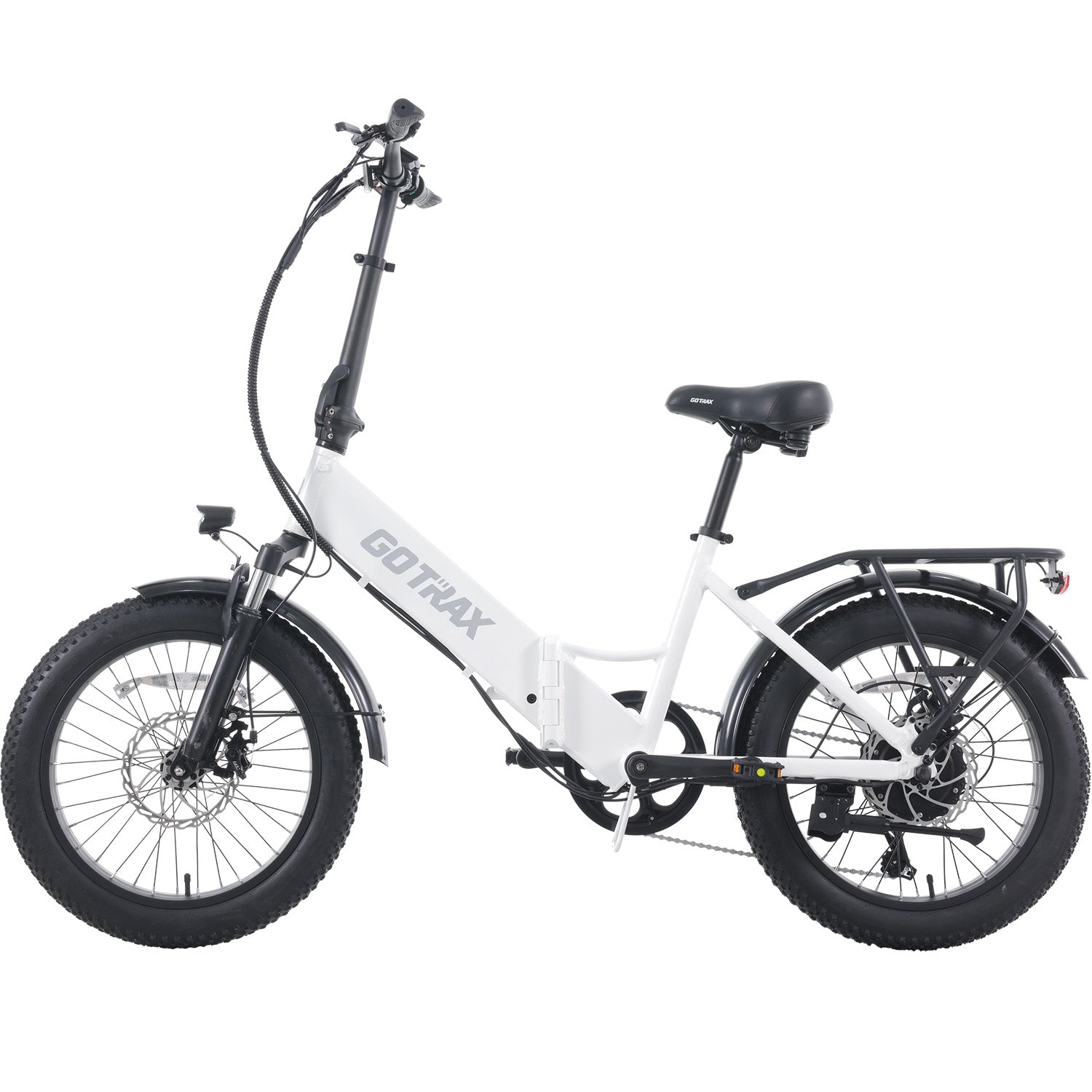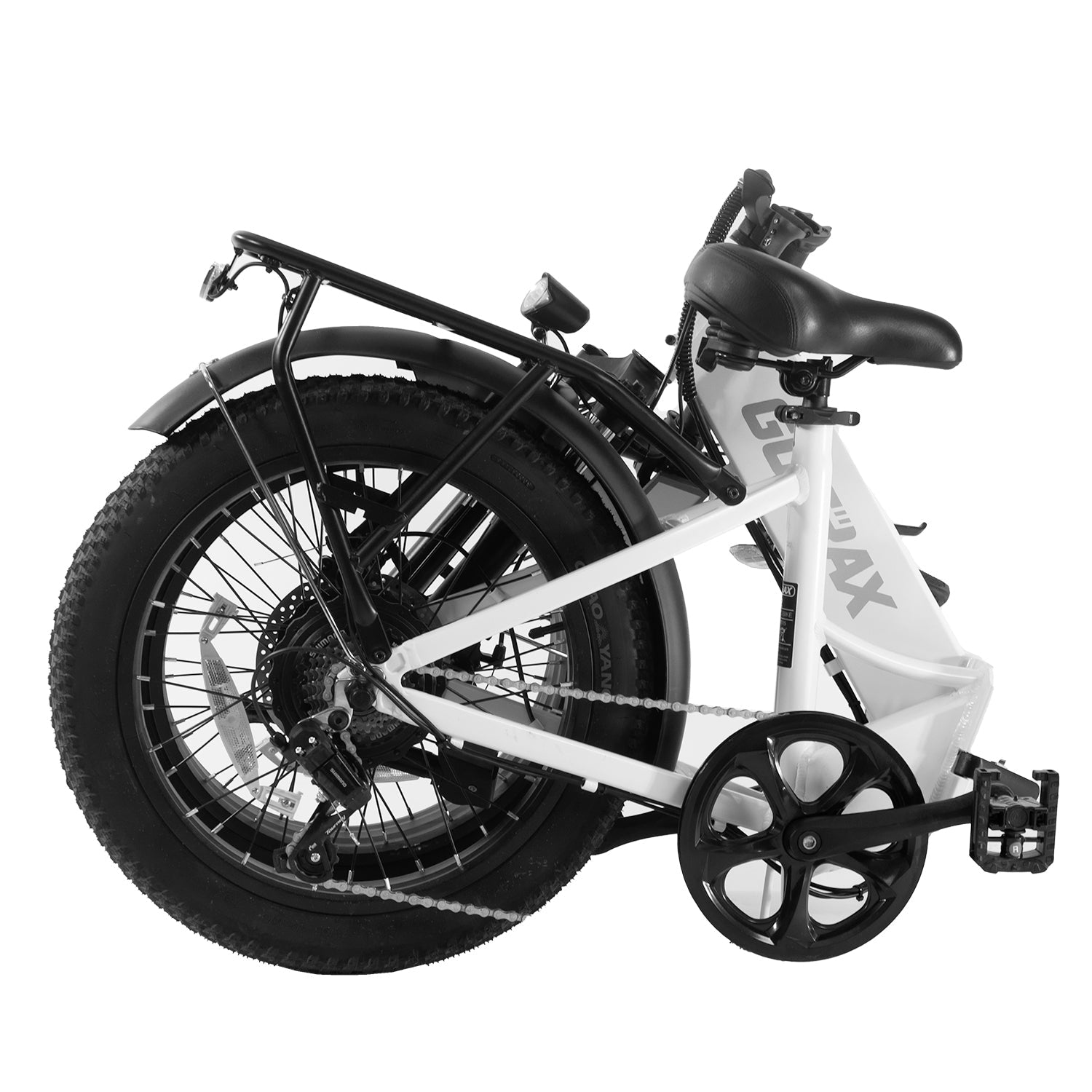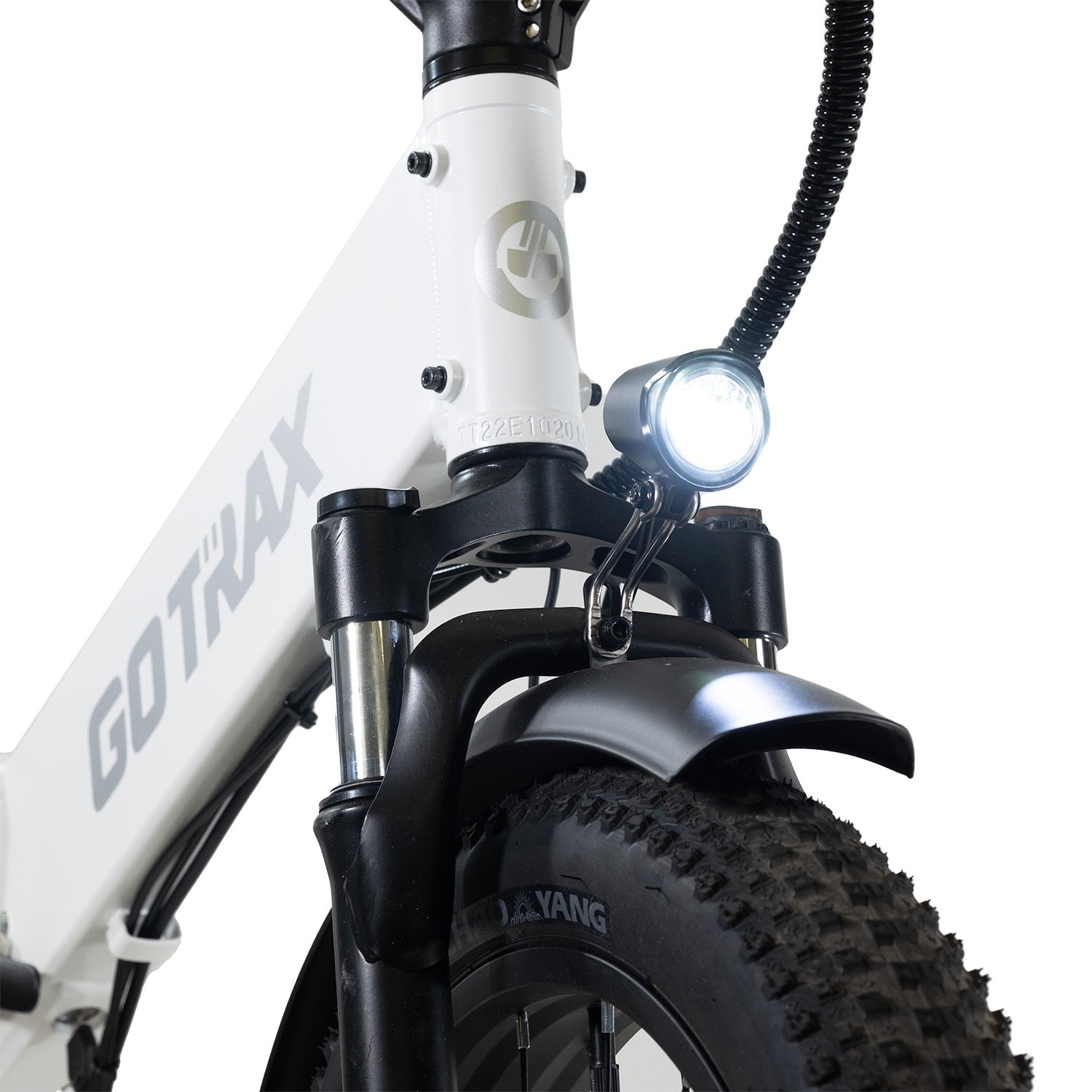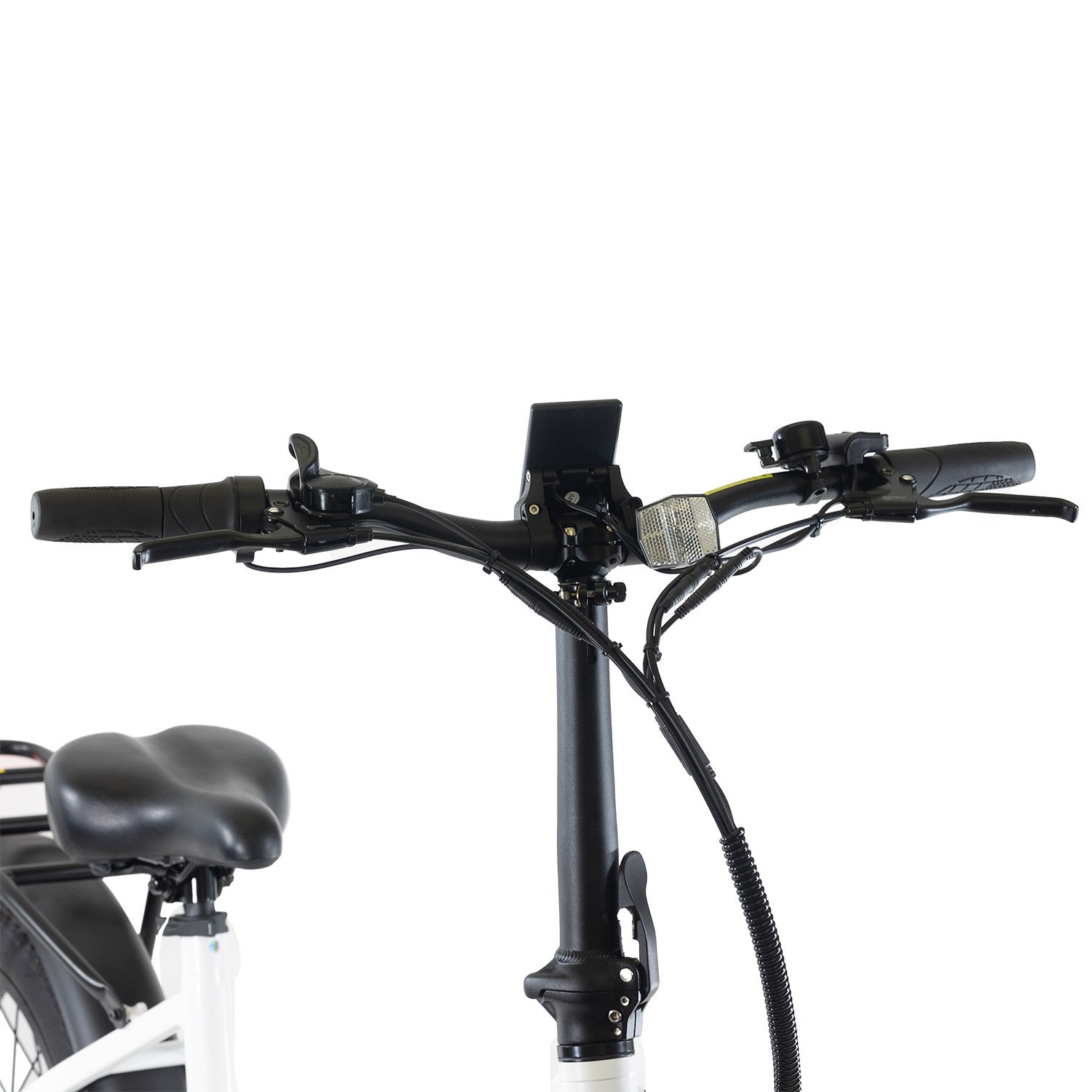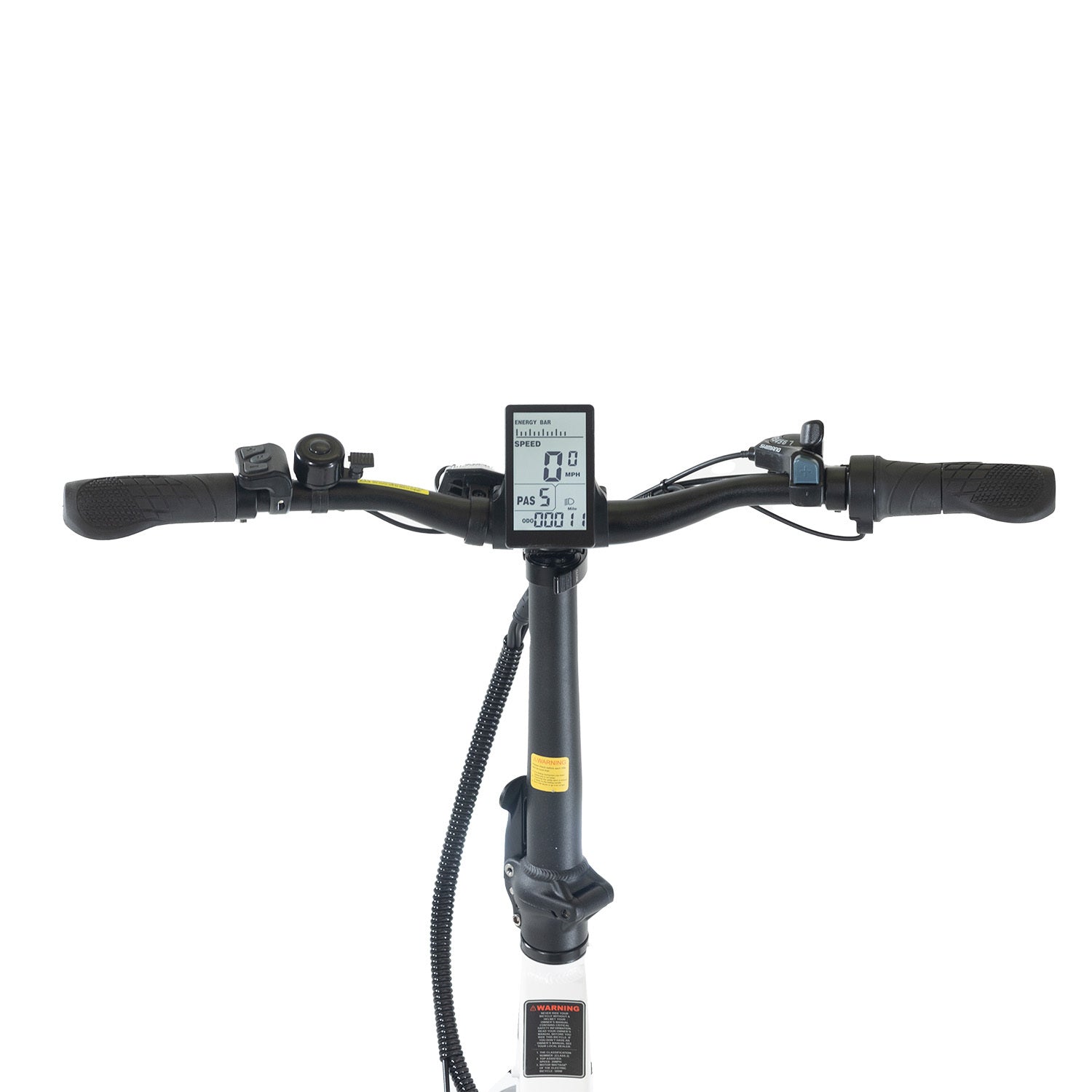 F2 Refurbished Electric Bike
This Unit has been Refurbished and Inspected by the GOTRAX Team. All Refurbished units are repaired and might have physical signs of wear and tear. These Units are not eligible for return. Your Coverage is 30 Days of Warranty Parts or Exchange.
The perfect balance of quality and affordability. Featuring front suspension and a rear cargo rack.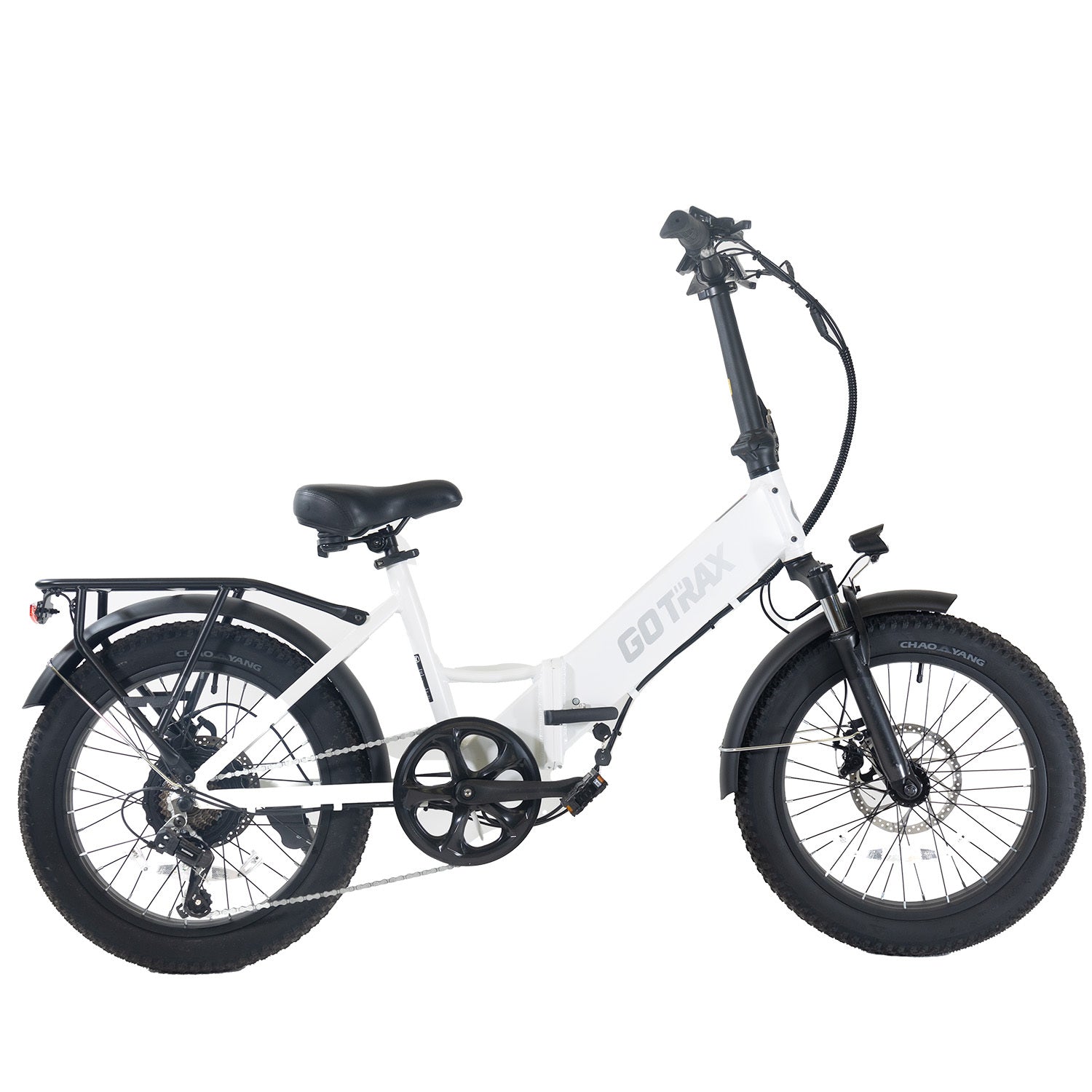 Features
F2 Step Thru Electric Bike
The Gotrax F2 electric bike is a sleek and stylish mode of transportation designed for a multitude of uses. With its lightweight frame and foldable design, the F2 can easily be carried onto buses or trains or stored in small apartments or offices. Whether you're commuting to work, running errands, or just cruising around town, the Gotrax F2 electric bike offers a convenient, eco-friendly, and fun way to get around.
Digital Display
Quick readouts on speed, battery life, pedal assist, headlight control, and more.
Folding Frame
The easy folding frame makes your e-bike totally portable without the use of a bike rack.You can now fit your e-bike in your car, in a closet, or even under your desk.
Pedal Assist & Throttle
The lower levels of pedal assist make the F2 a great way to work out, while the higher levels conquer hills with ease. Choose between using the throttle or 5 different speed settings of pedal assist ranging from 7-20mph.
20" Tires & Suspension
These 20" x 3" tires paired with our front wheel suspension system create an incredibly smooth ride regardless of the terrain you are on. You won't have to worry if you end up taking the F2 off road or on trails, it can handle dirt and gravel paths without any issue.
Rear Storage Rack
When you run out of room in your backpack utilize the rear rack to bring anything else you might need. It is perfect for making deliveries as well.
7 Speed Shifter
The pedal assist isn't the only way you can adjust your speed. The Shimano 7 speed shifter allows you to choose your level of resistance when riding so you won't be breaking a sweat on those steeper parts of your commute.
Reactive Tail Light
A highly visible red tail light that shines when you brake. Let other riders, pedestrians, and motorists know when your slowing down.
Integrated Headlight
A bright headlight is key to your visibility for those early morning and nighttime rides.
Customer Support
Open Monday-Friday 9am to 5pm
Email: Support@gotrax.com
Phone: 844-4GO-TRAX
Contact Us
This product has no reviews yet.