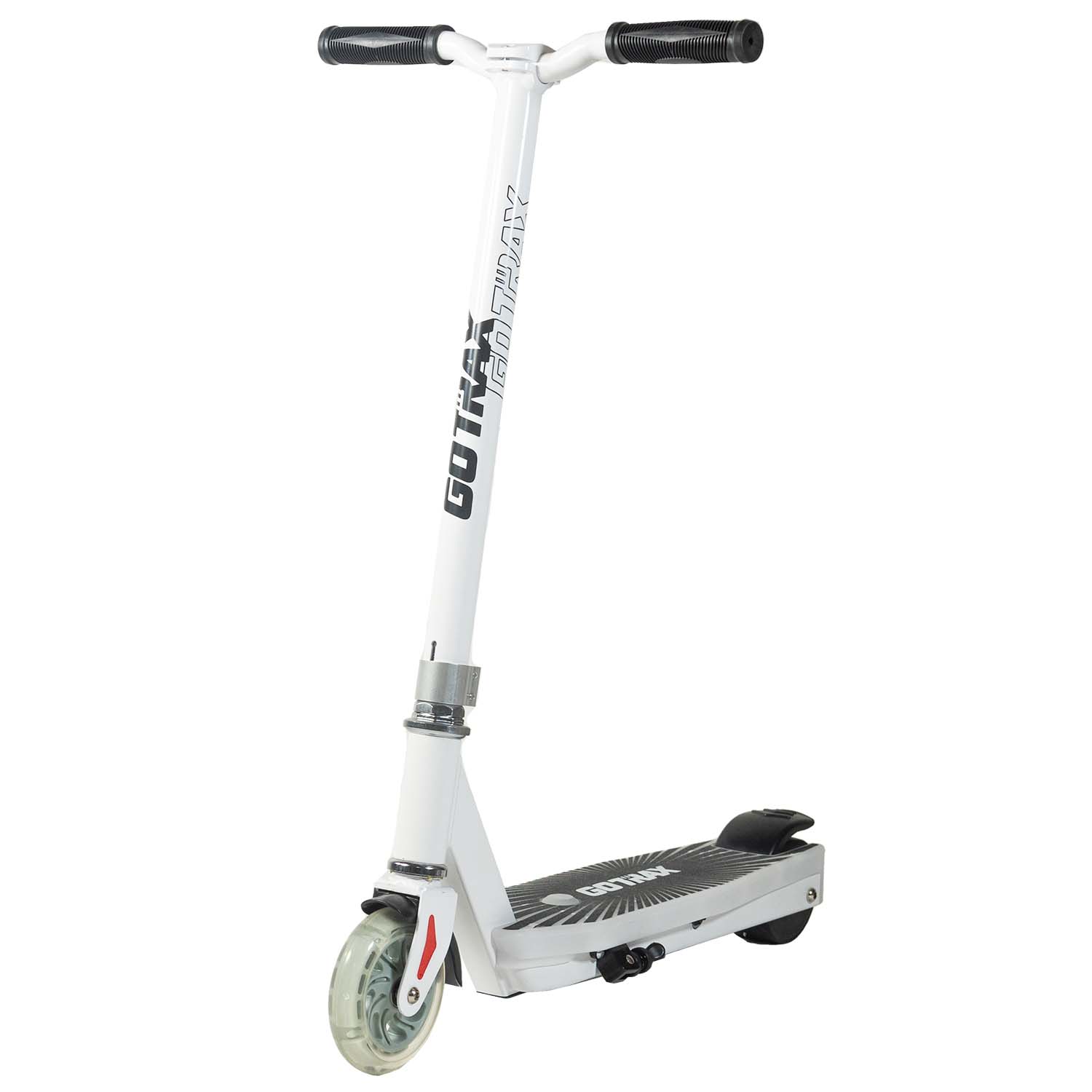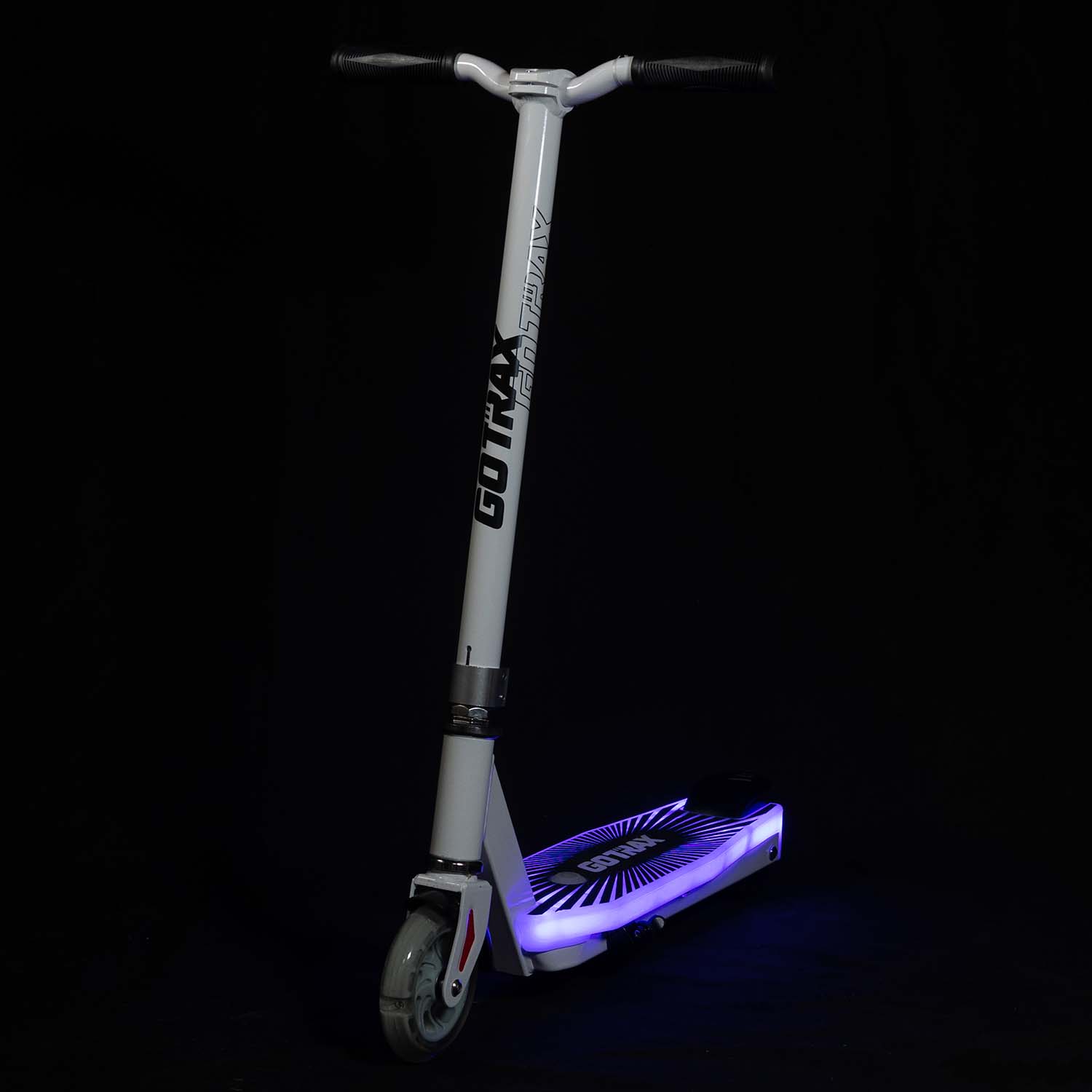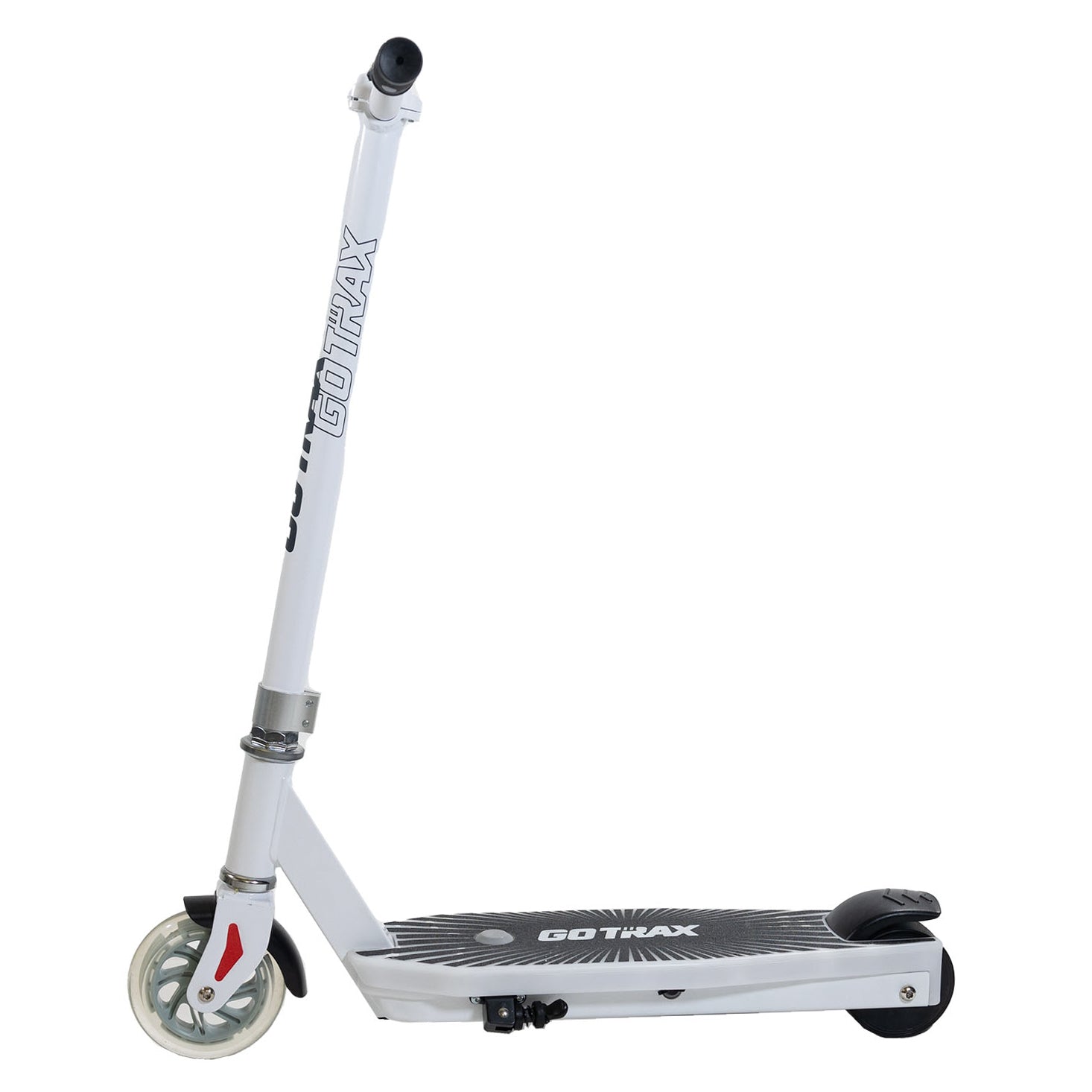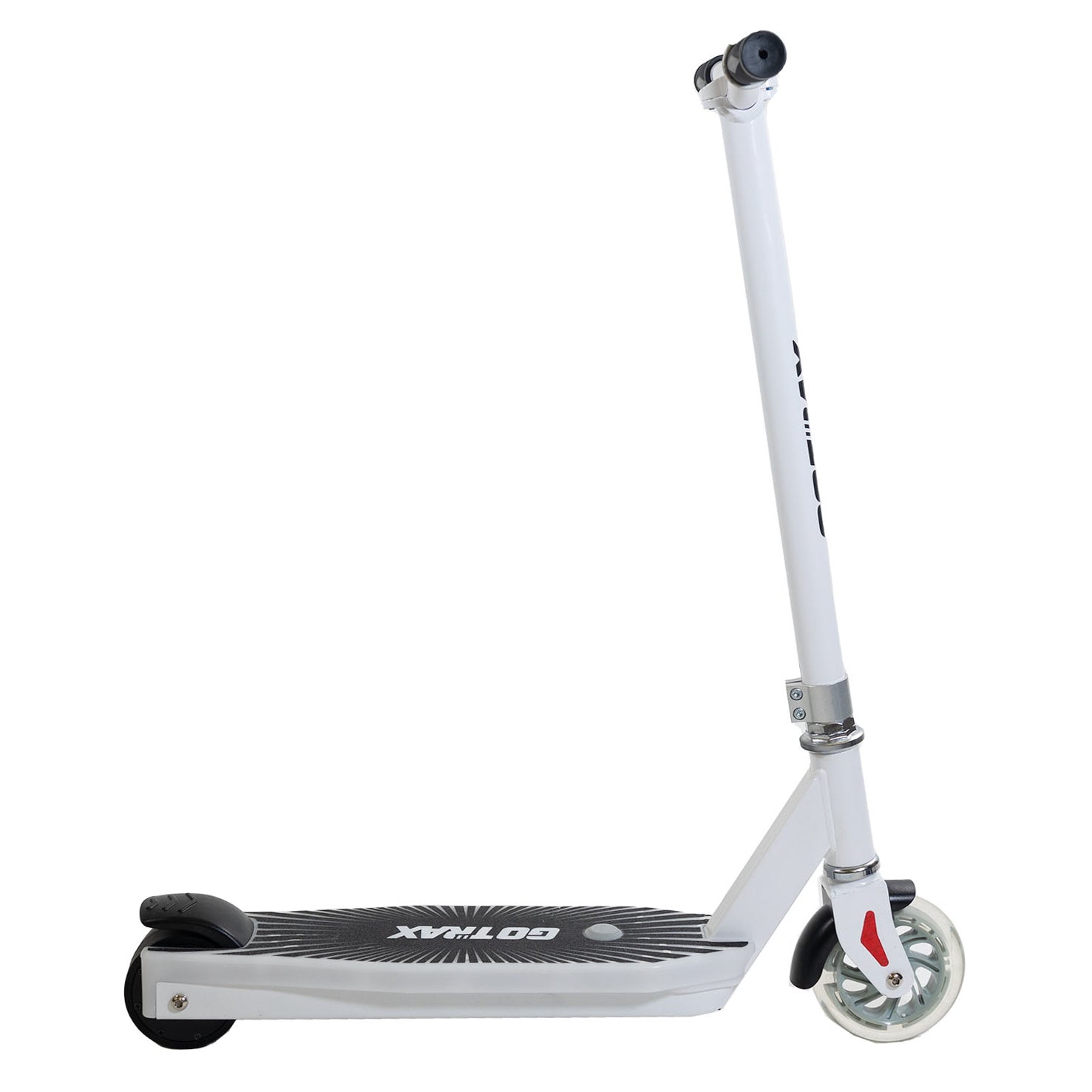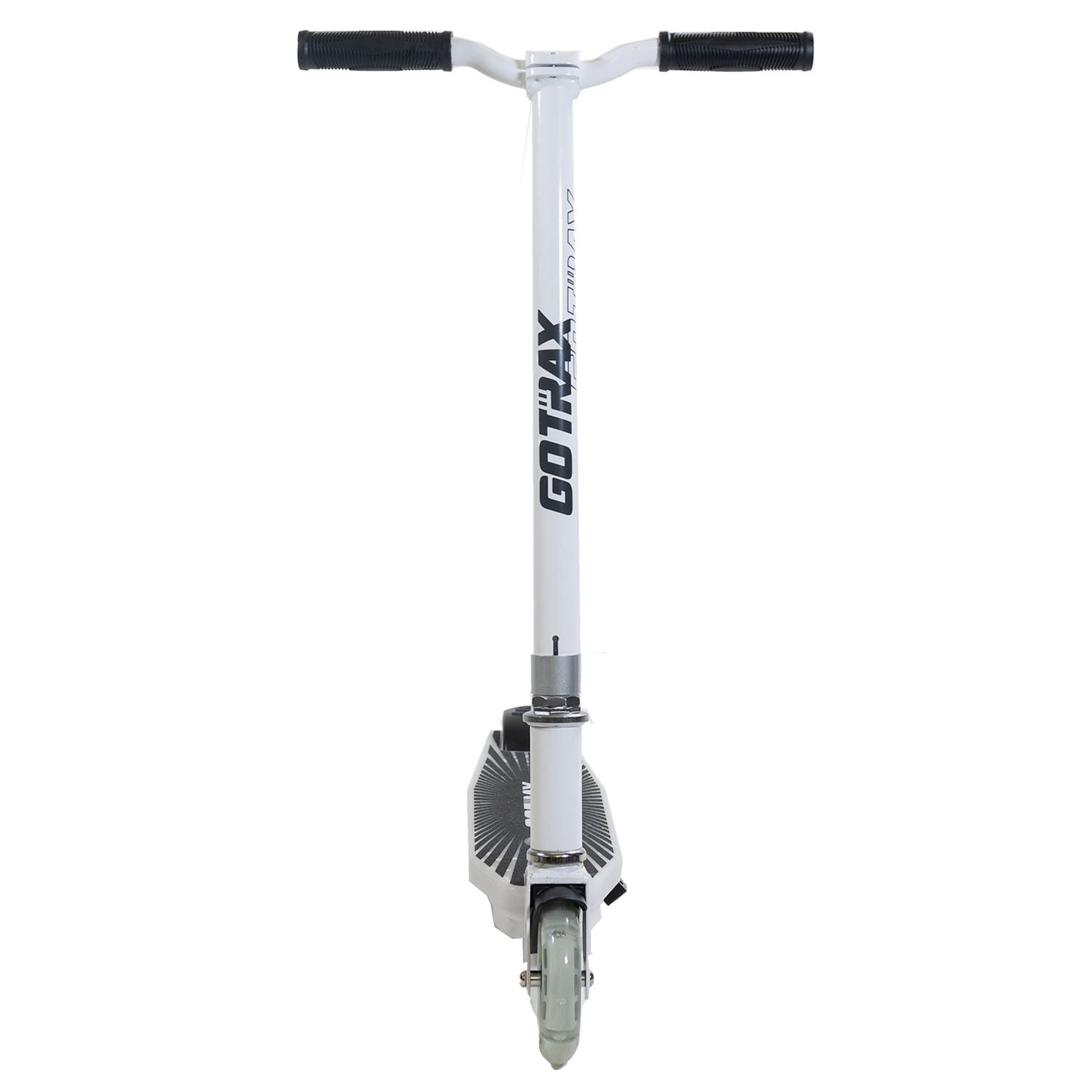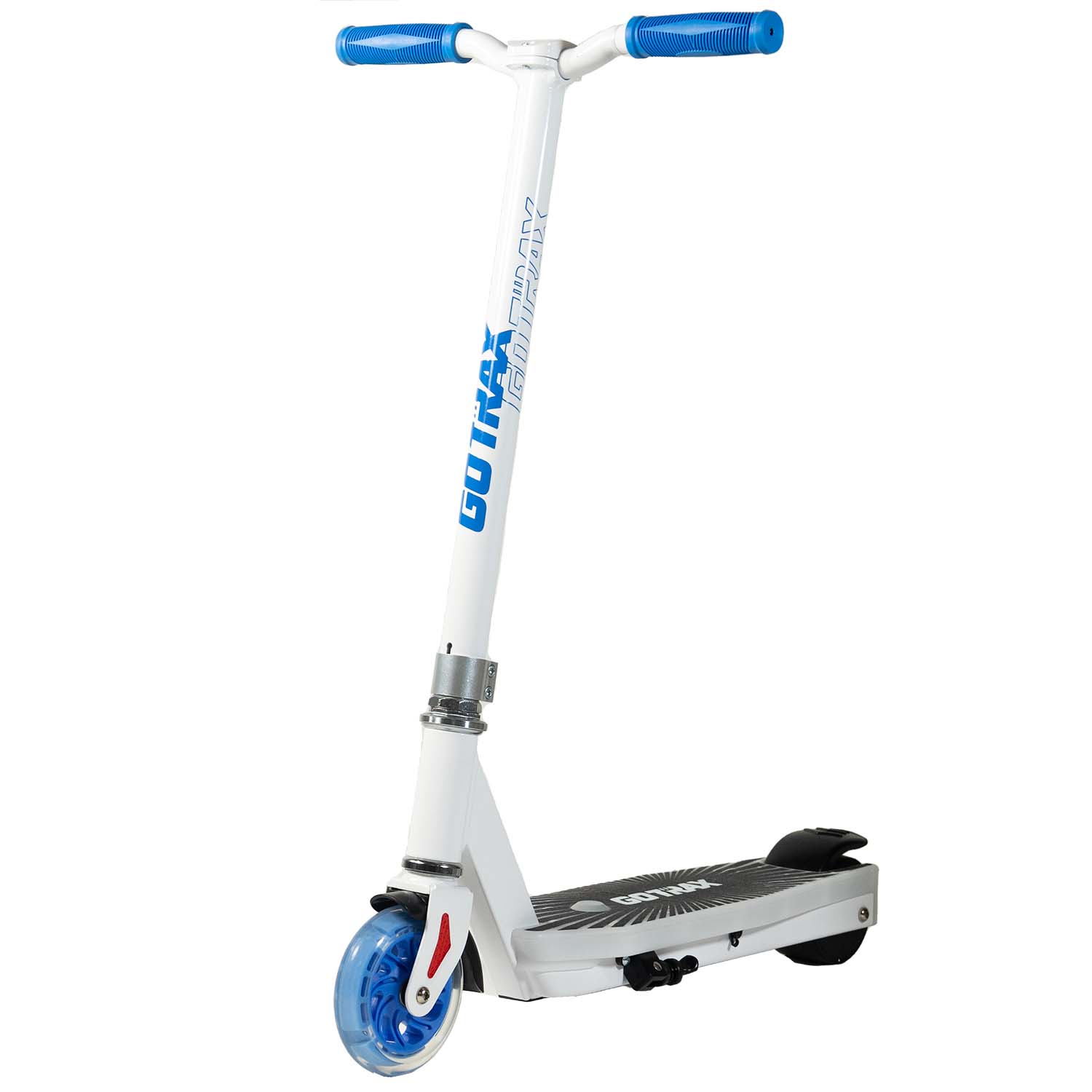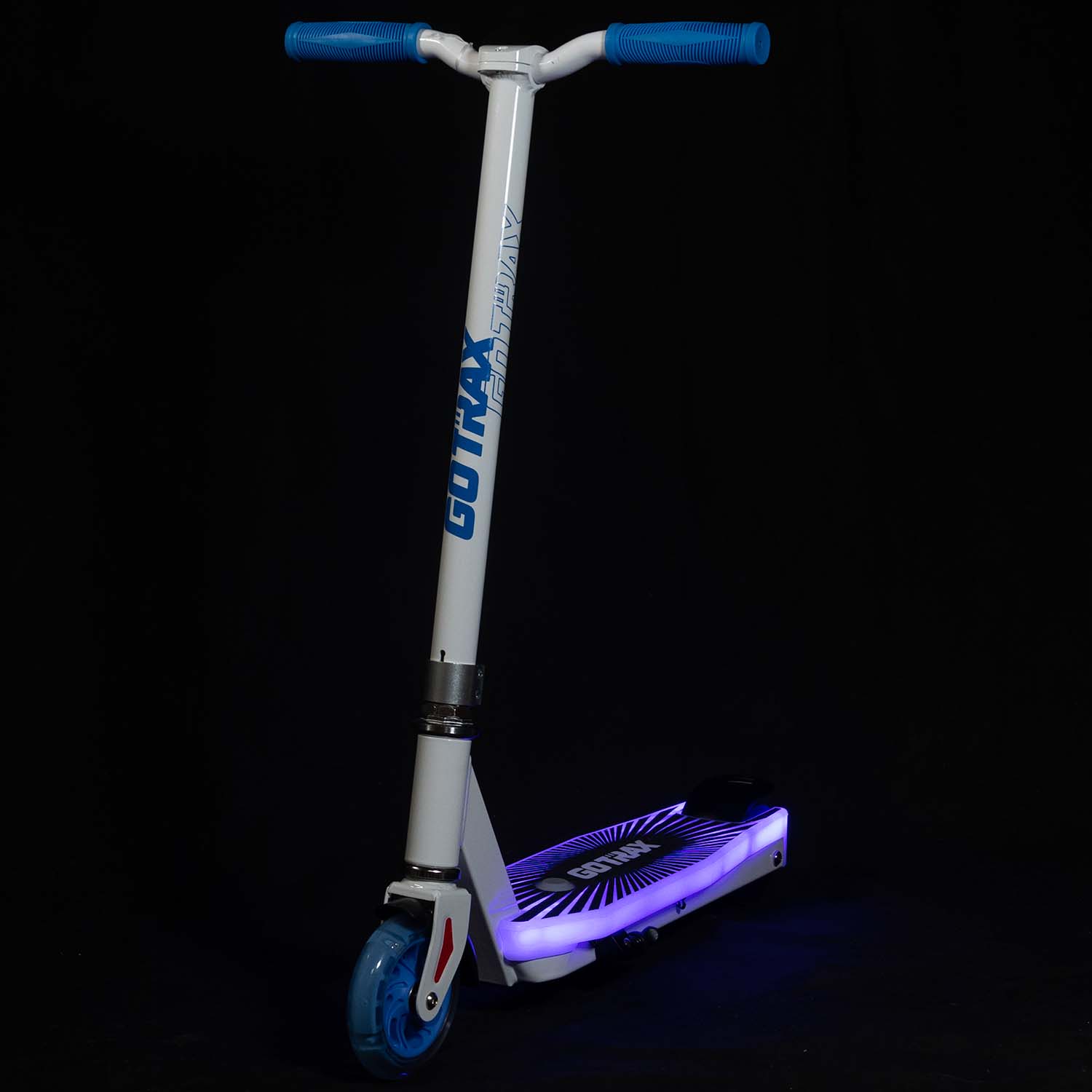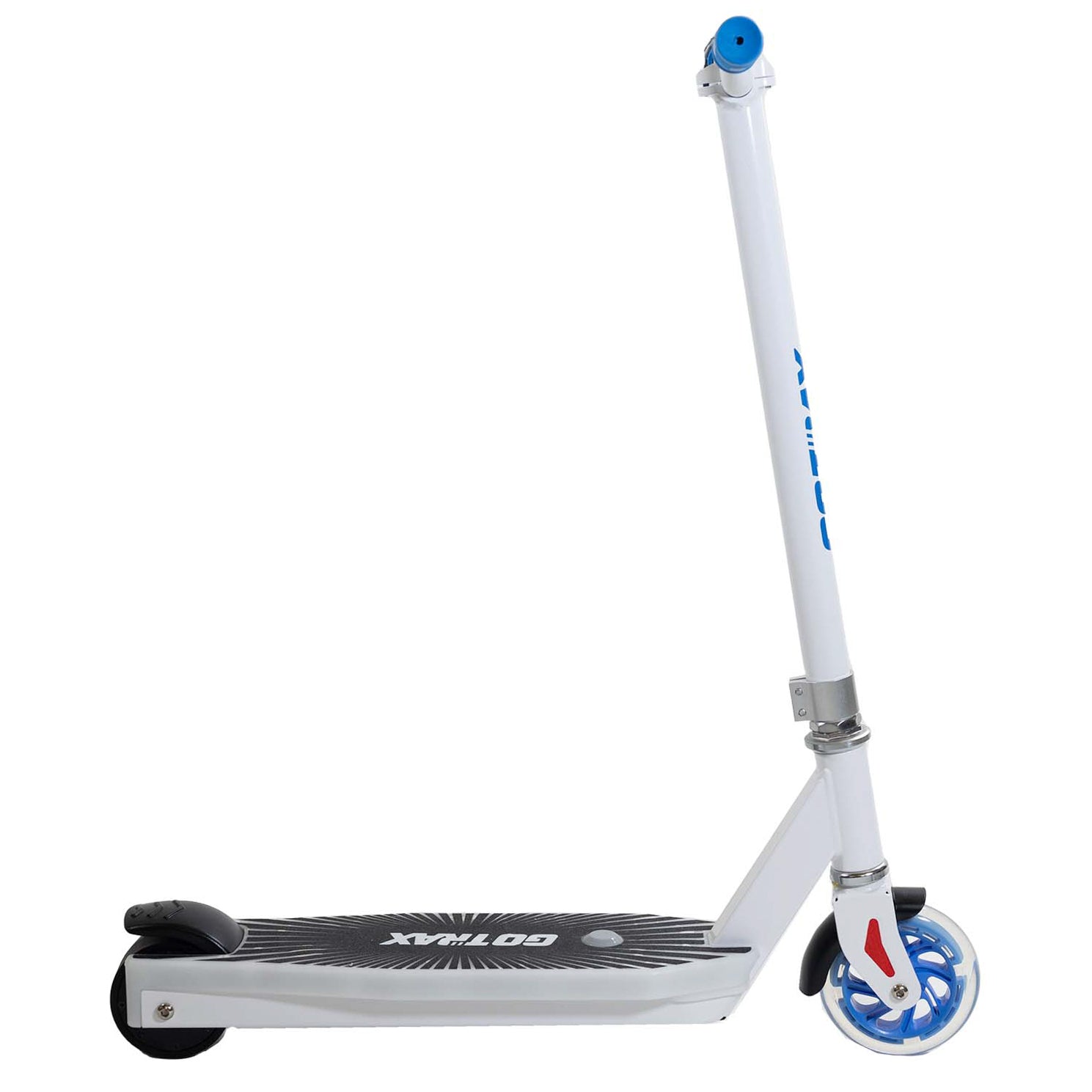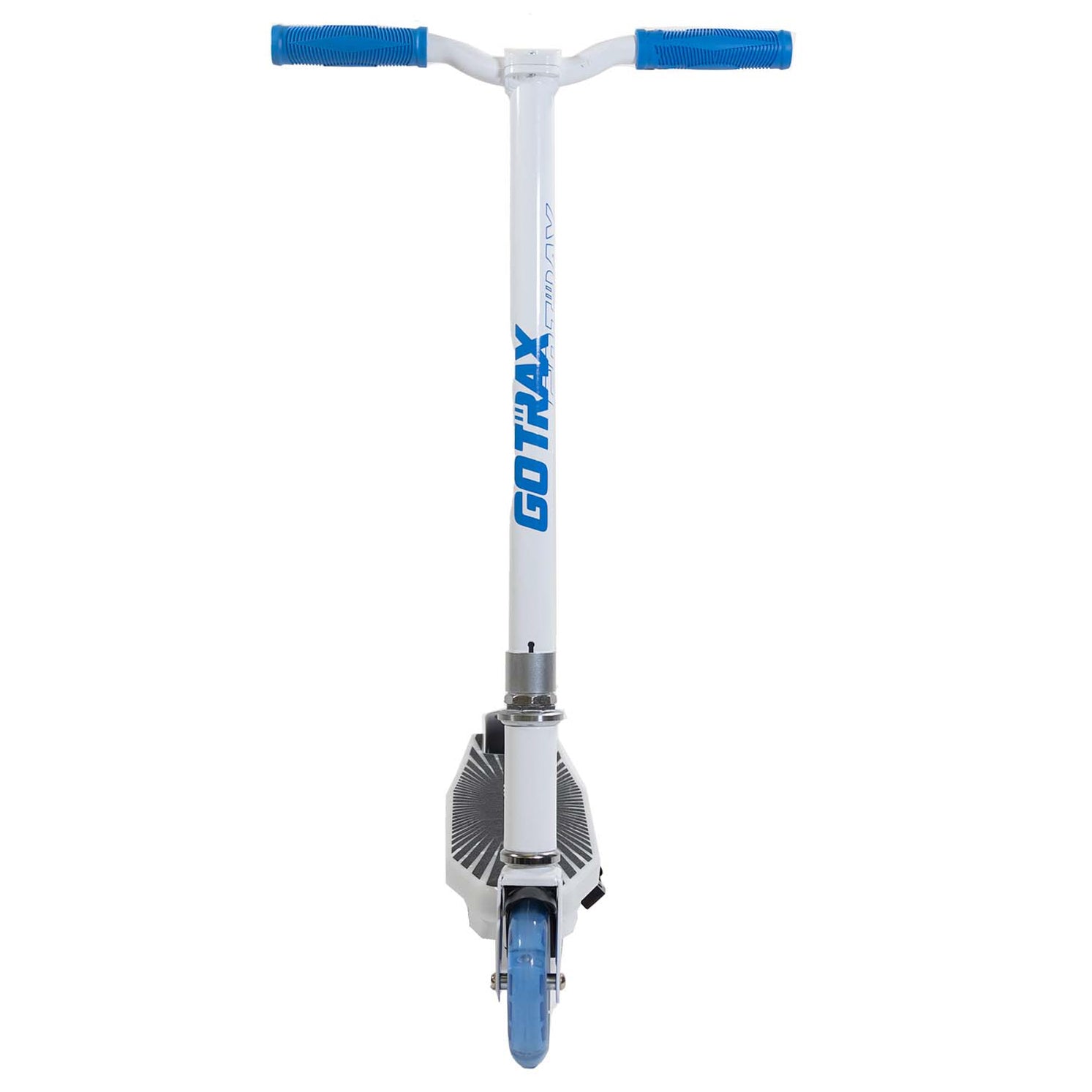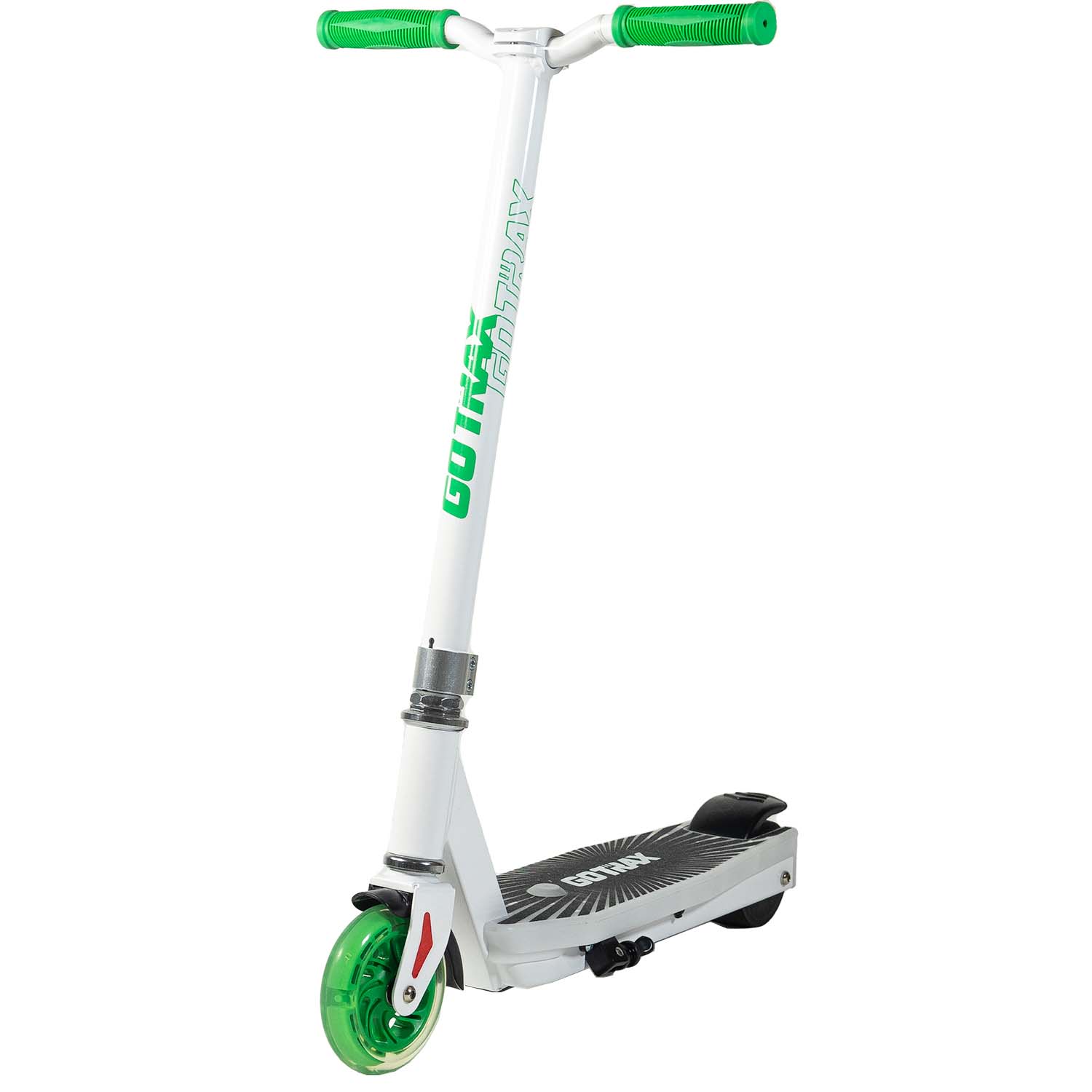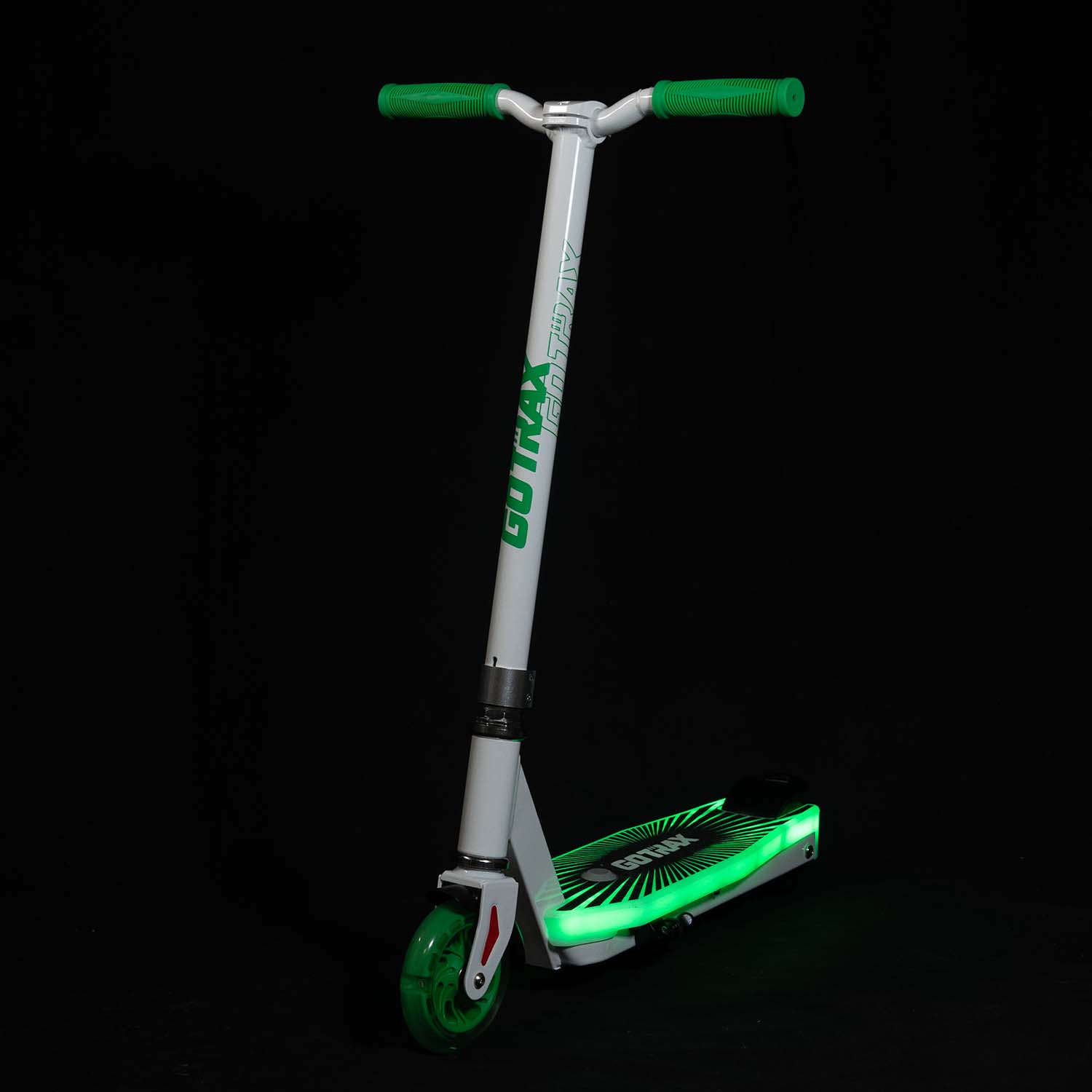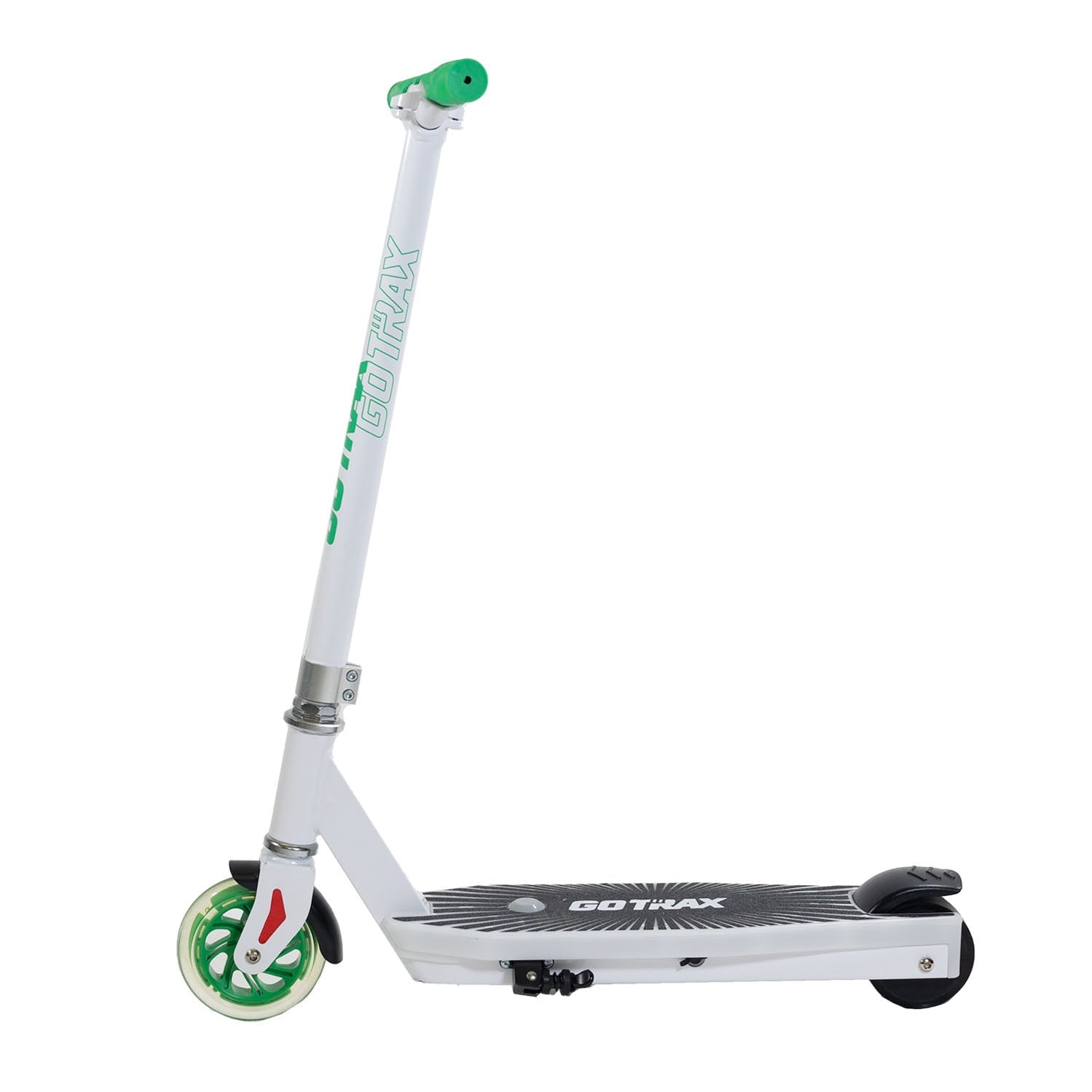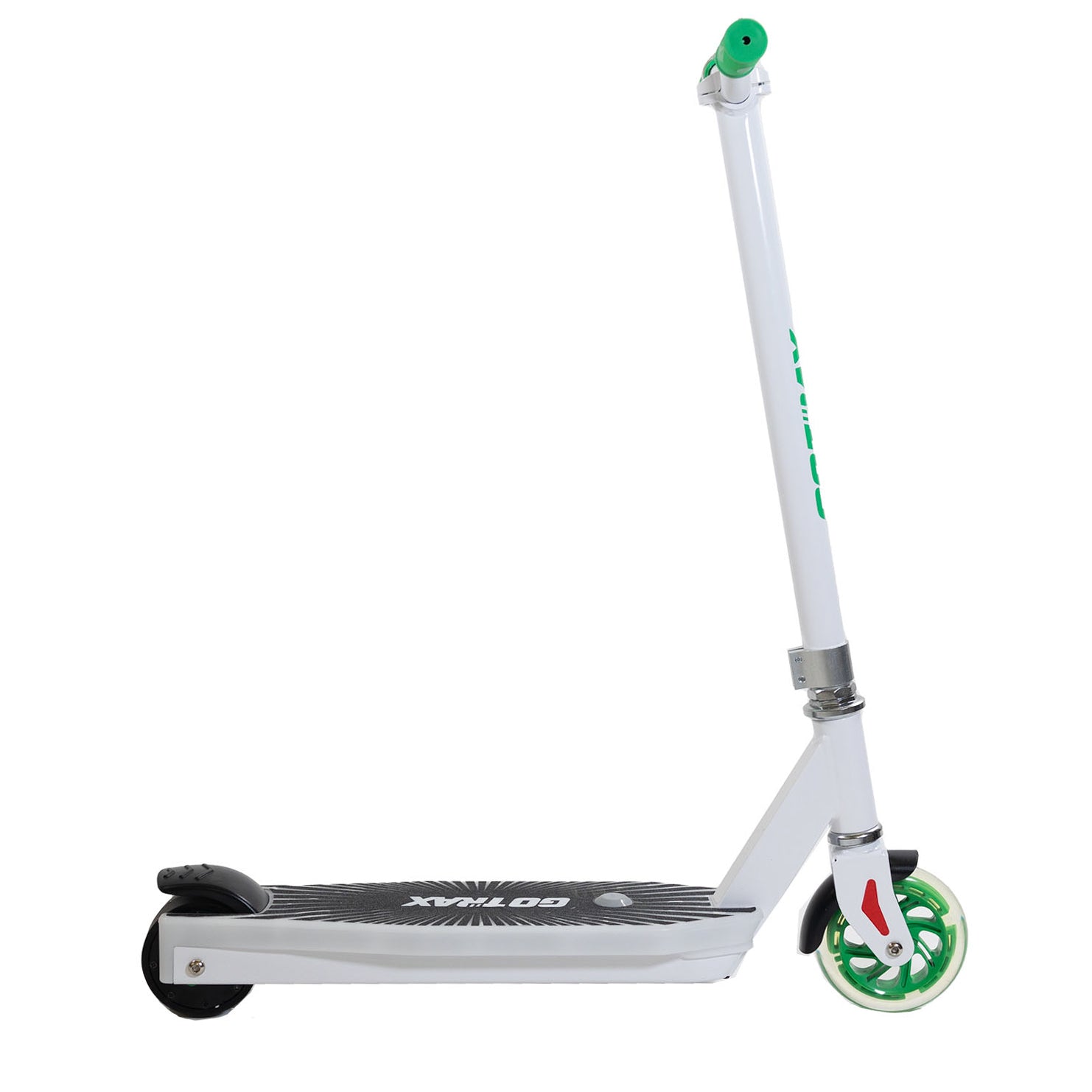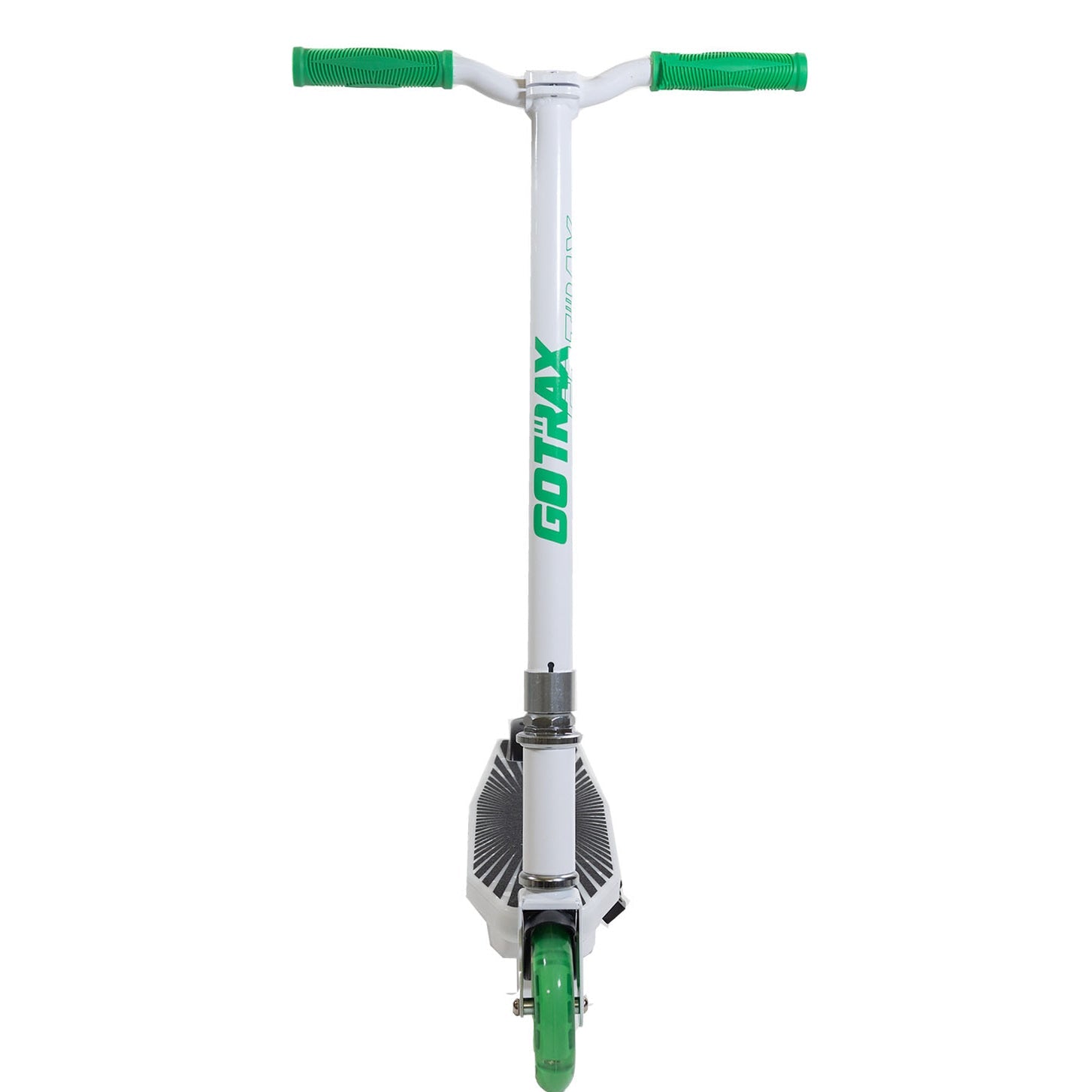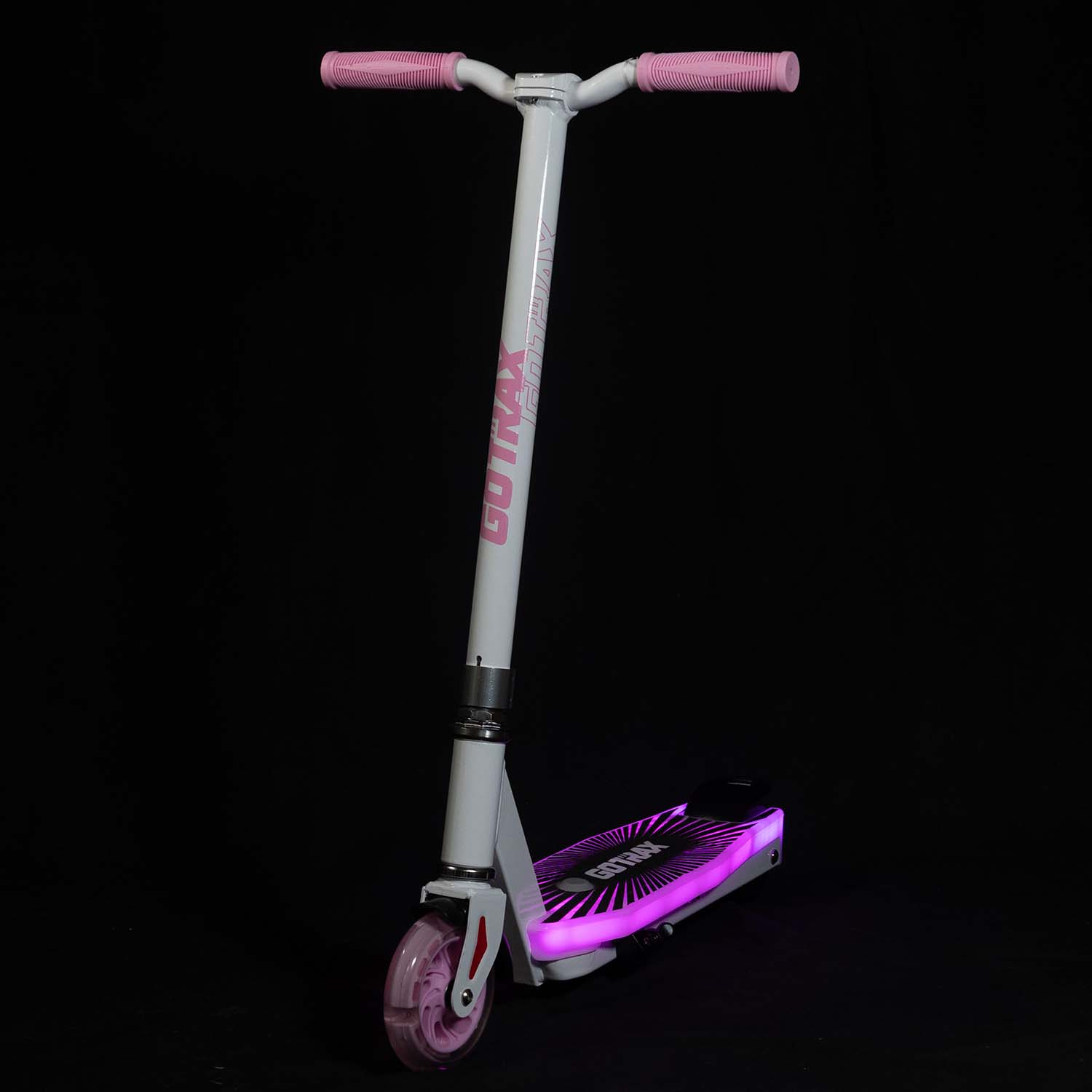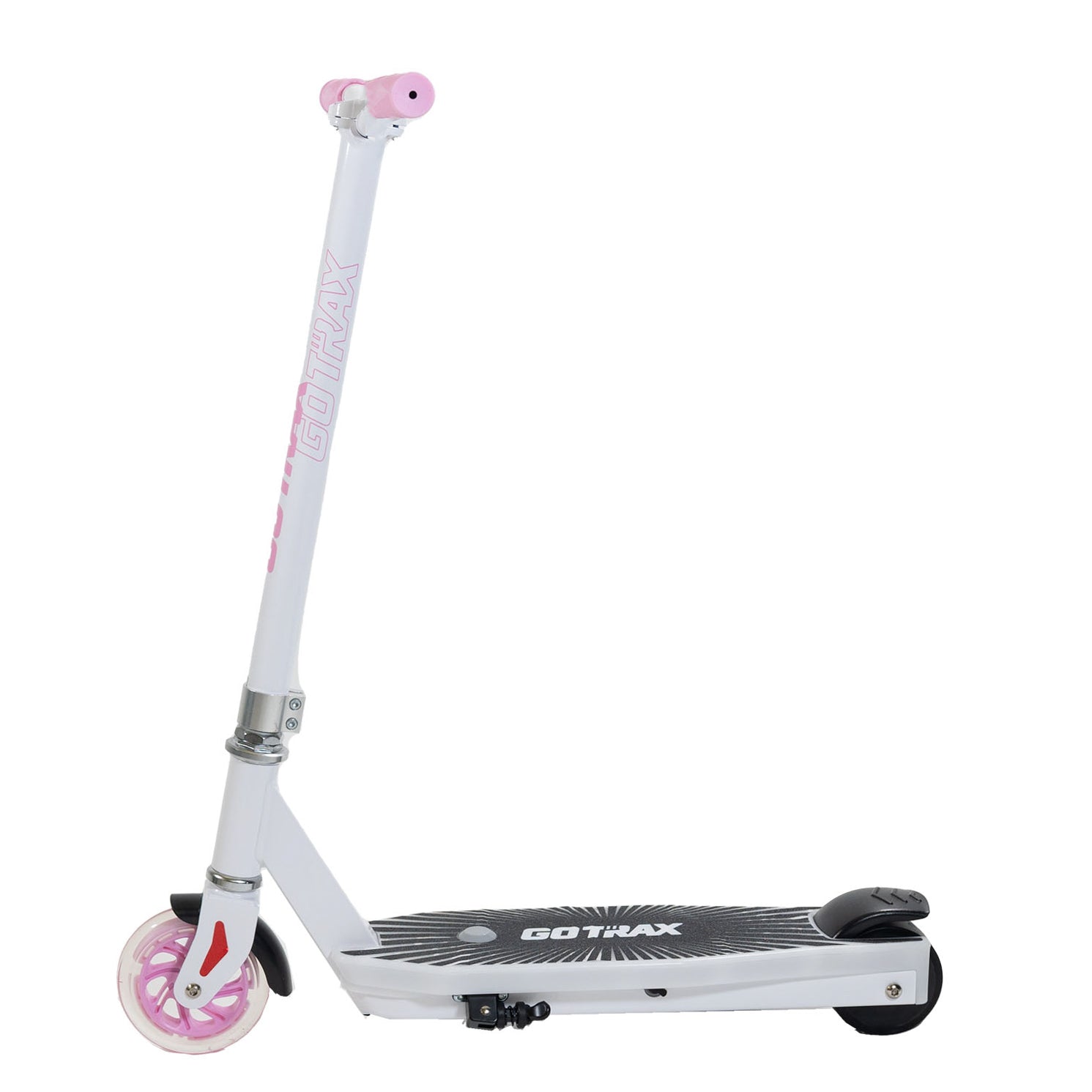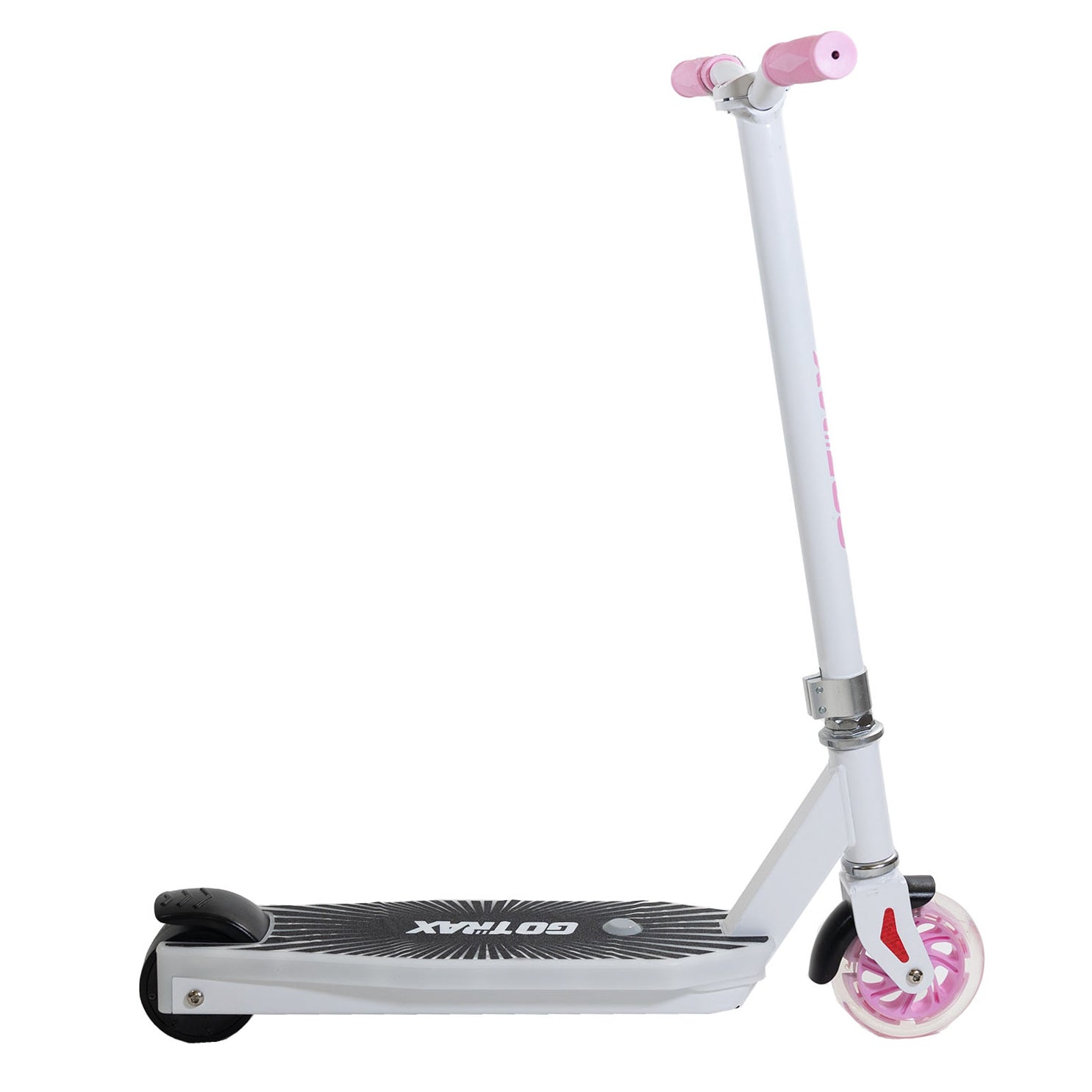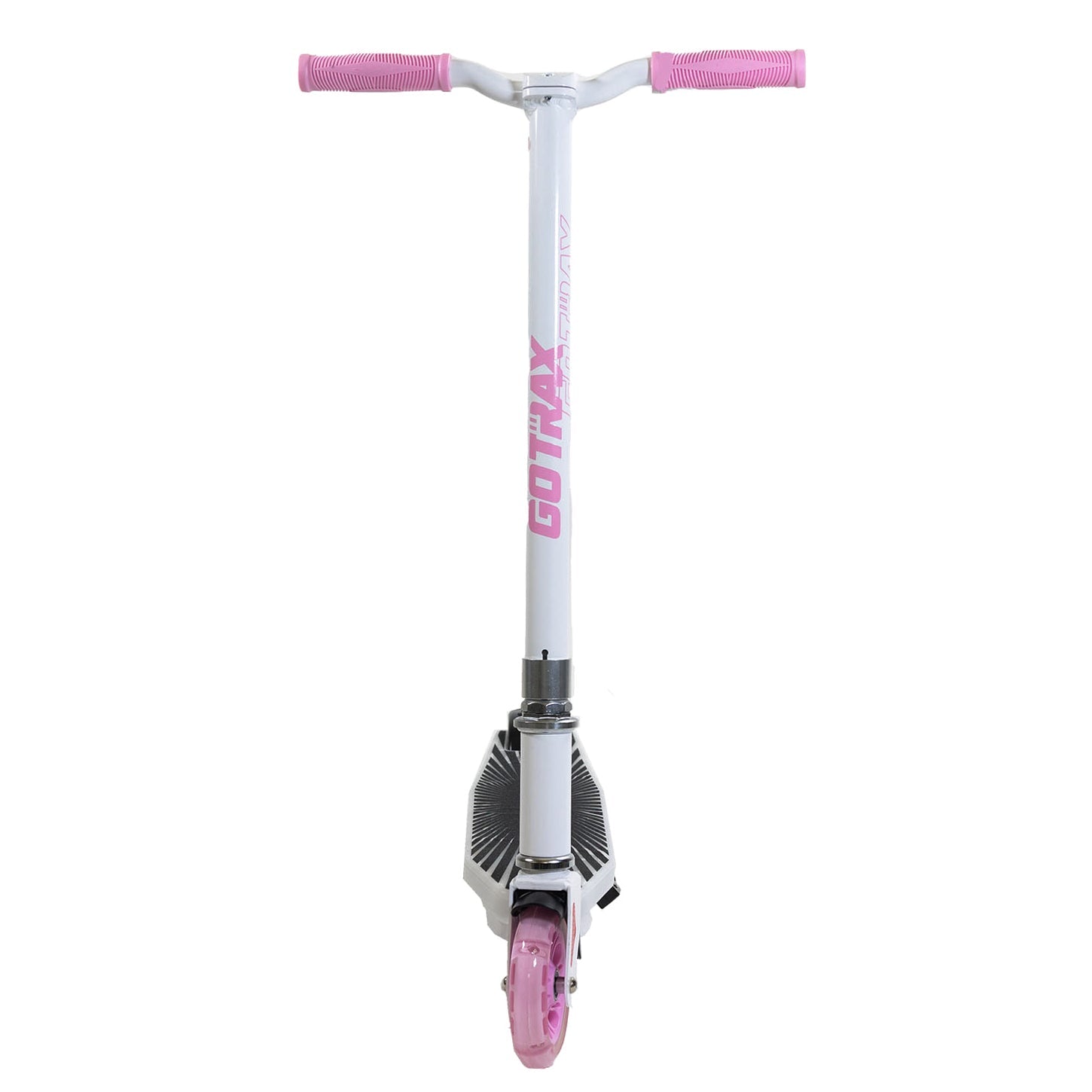 Scout Electric Scooter for Kids
For our younger riders who want an e-scooter of their own. Colorful and easy to use, this e-scooter is the ideal choice for riders aged 4-7. 
 3 Miles Per Charge
 6 MPH Max Speed
 8
0W Avg. Motor
 5" Front Tire, 3.5" Rear Tire
 Dimensions: 25.2" x 14.6" x 33.8"
Weight: 9.7Lbs
 Charge Time: 4.55 Hours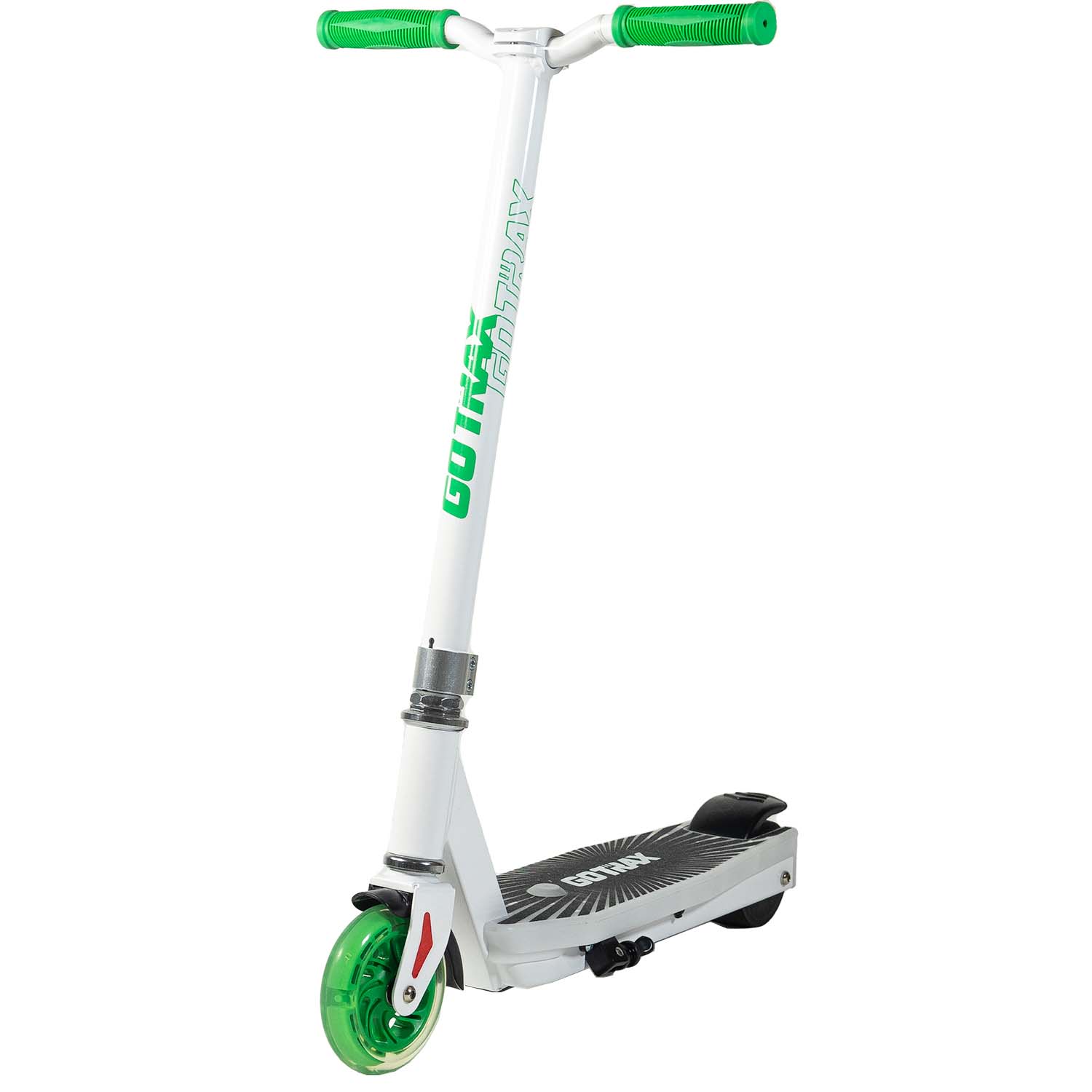 MODEL
Scout Electric Scooter for Kids
Customer Support
Open Monday-Friday 9am to 5pm
Email: Support@gotrax.com
Phone: 844-4GO-TRAX
Contact Us
This product has no reviews yet.