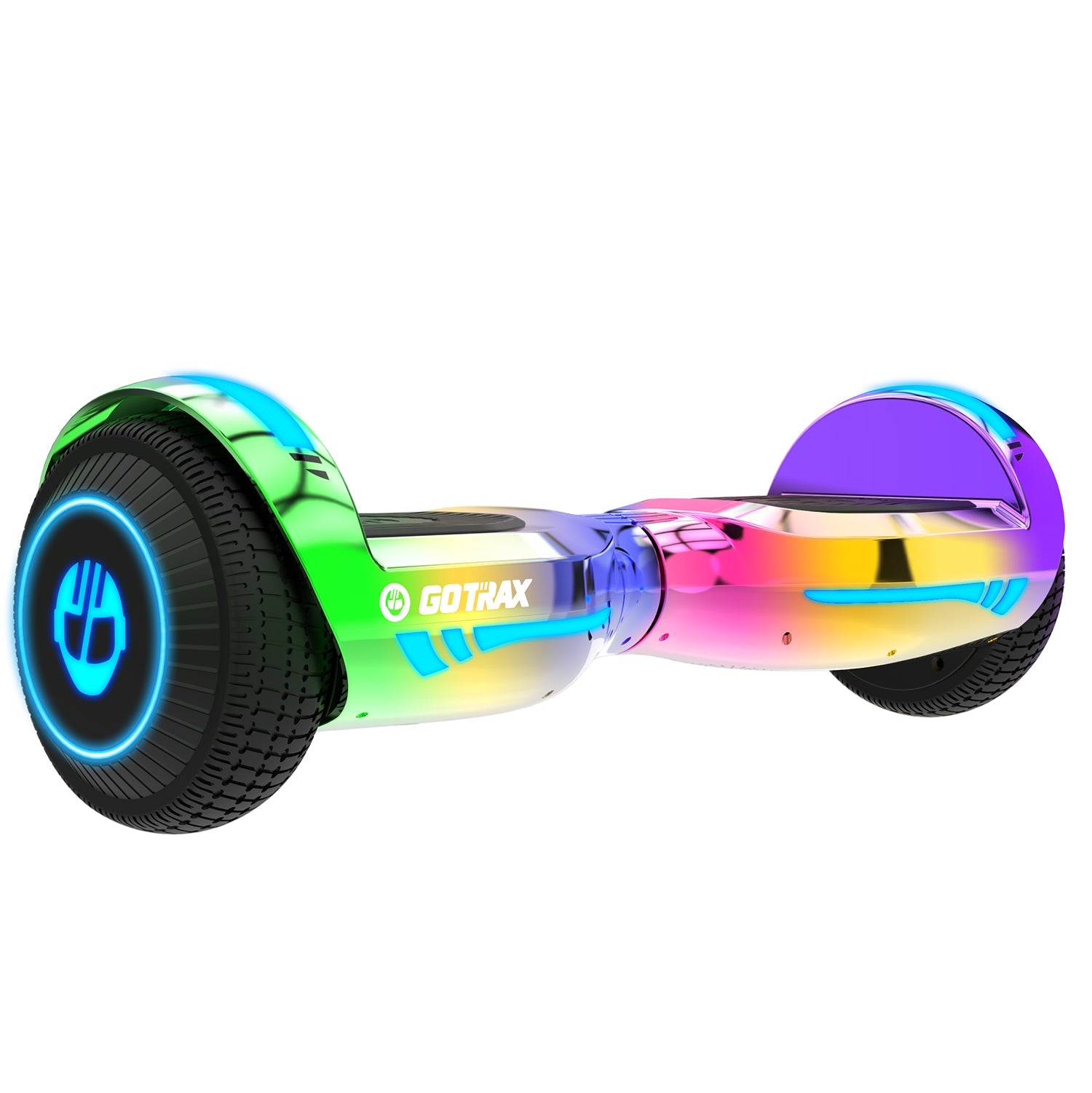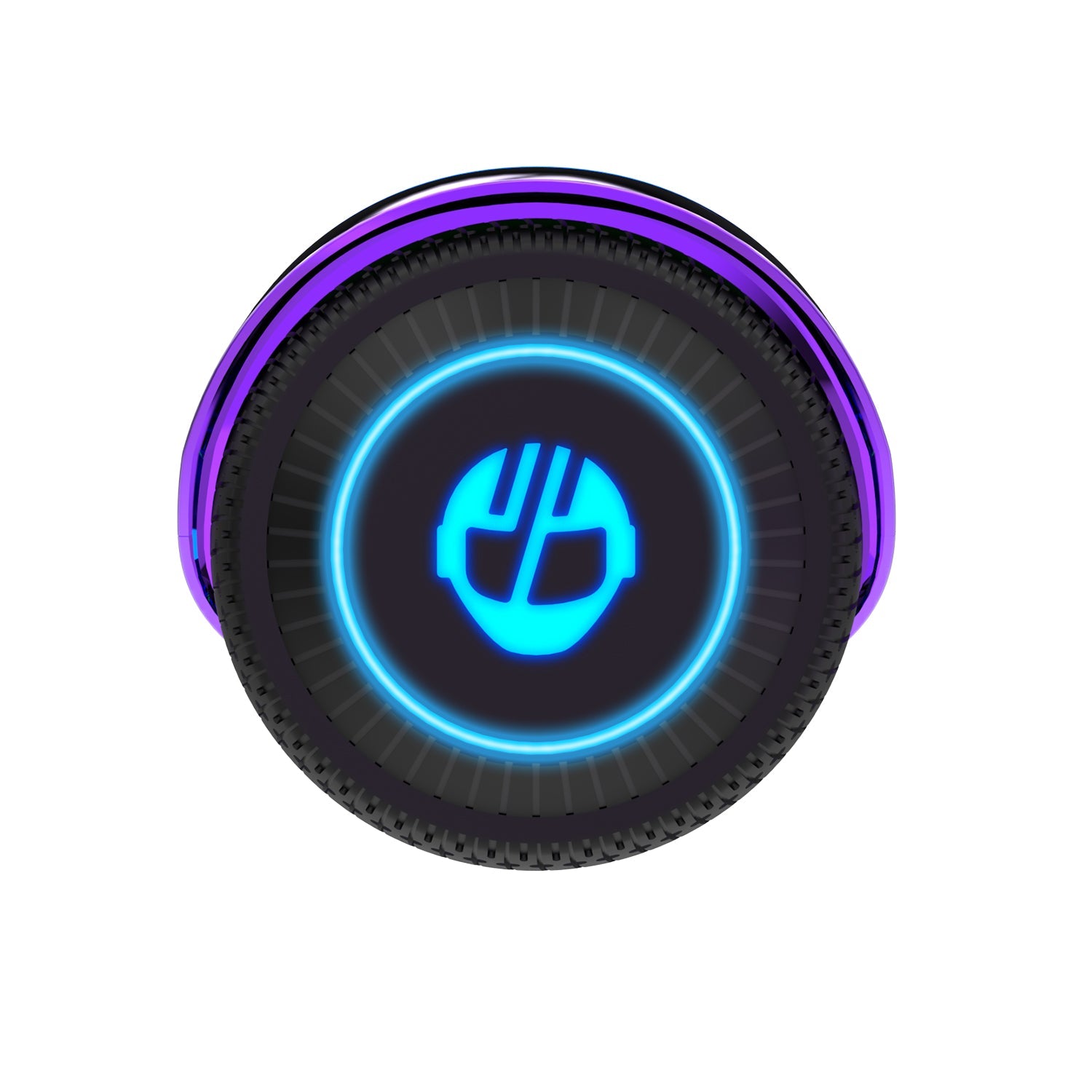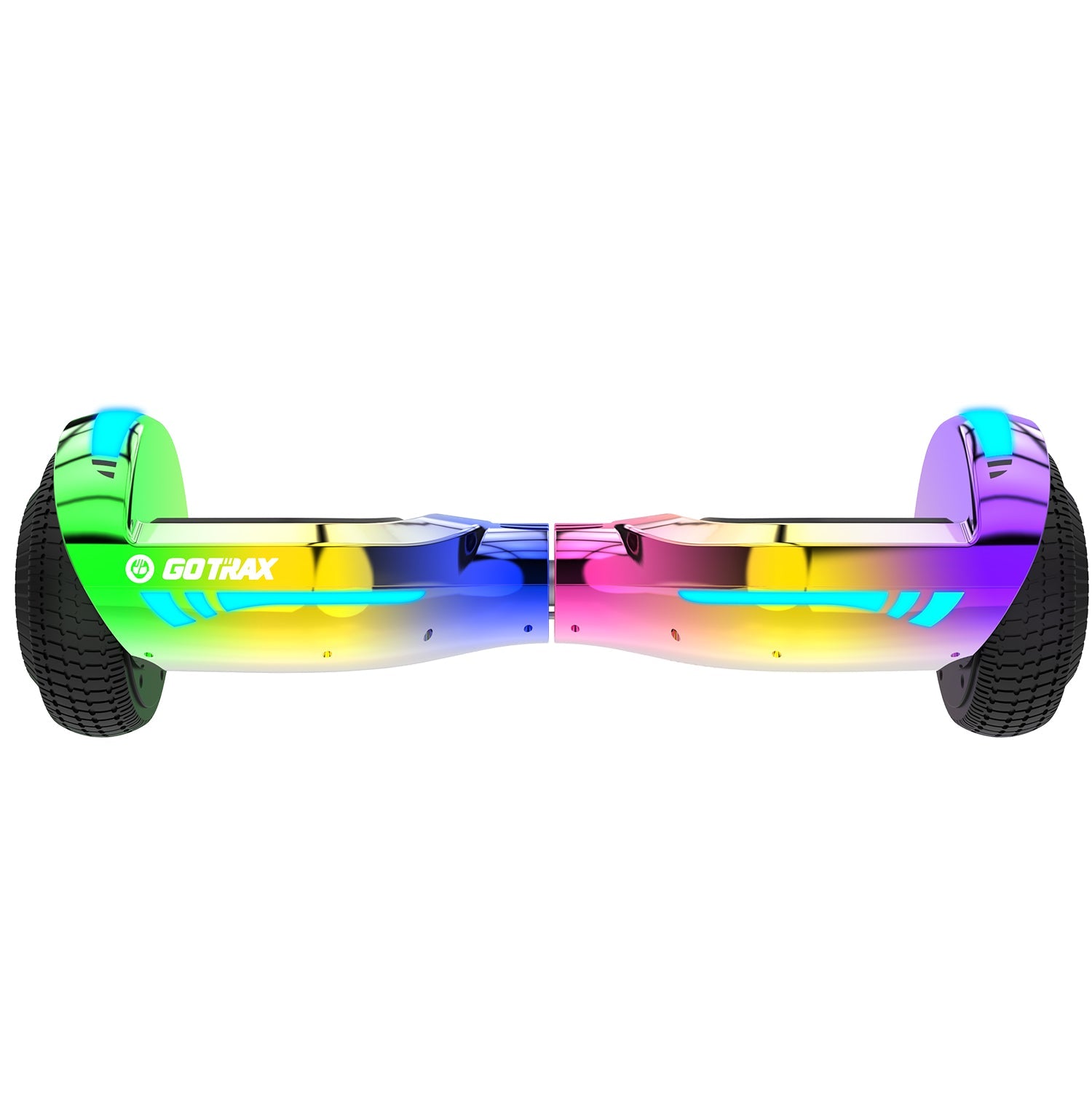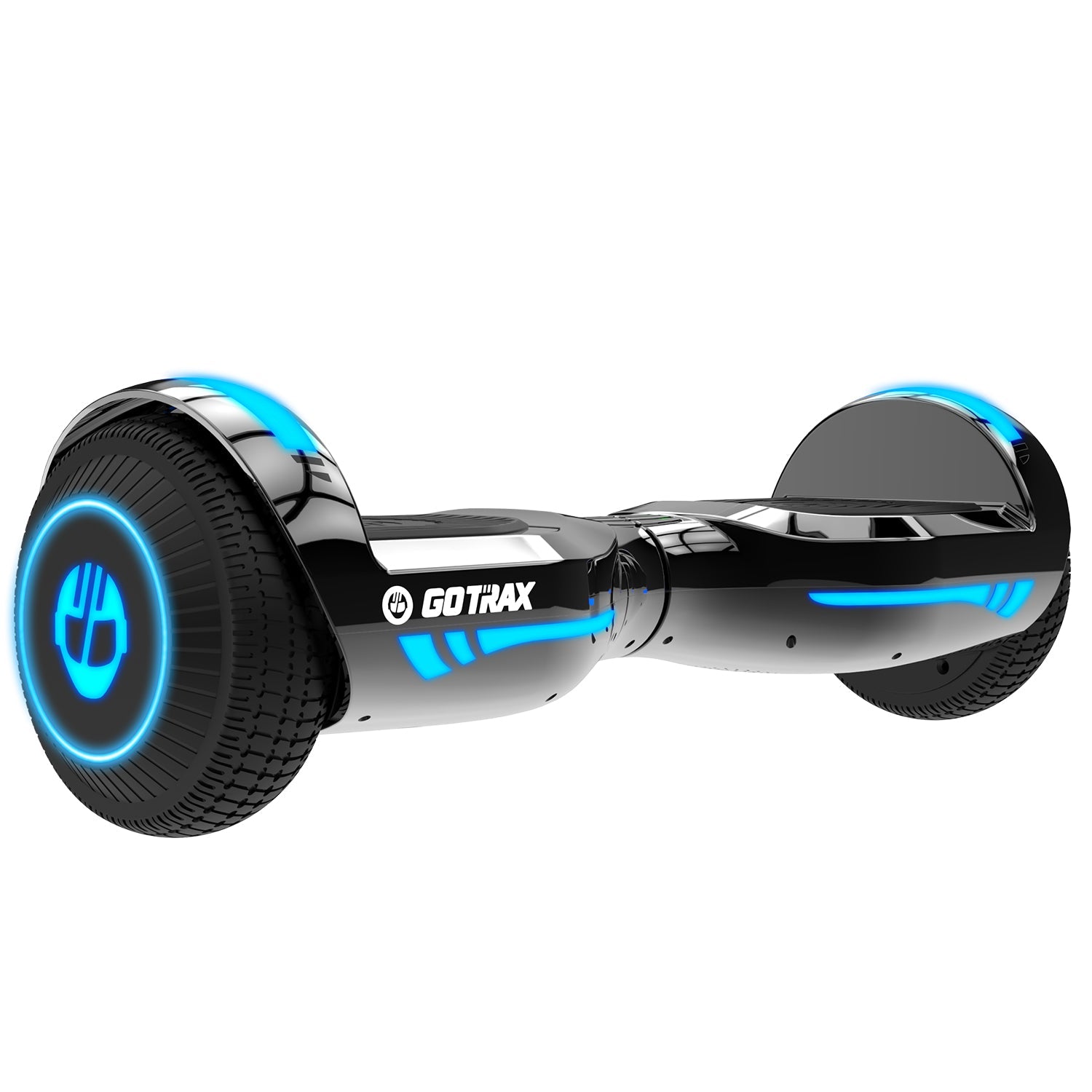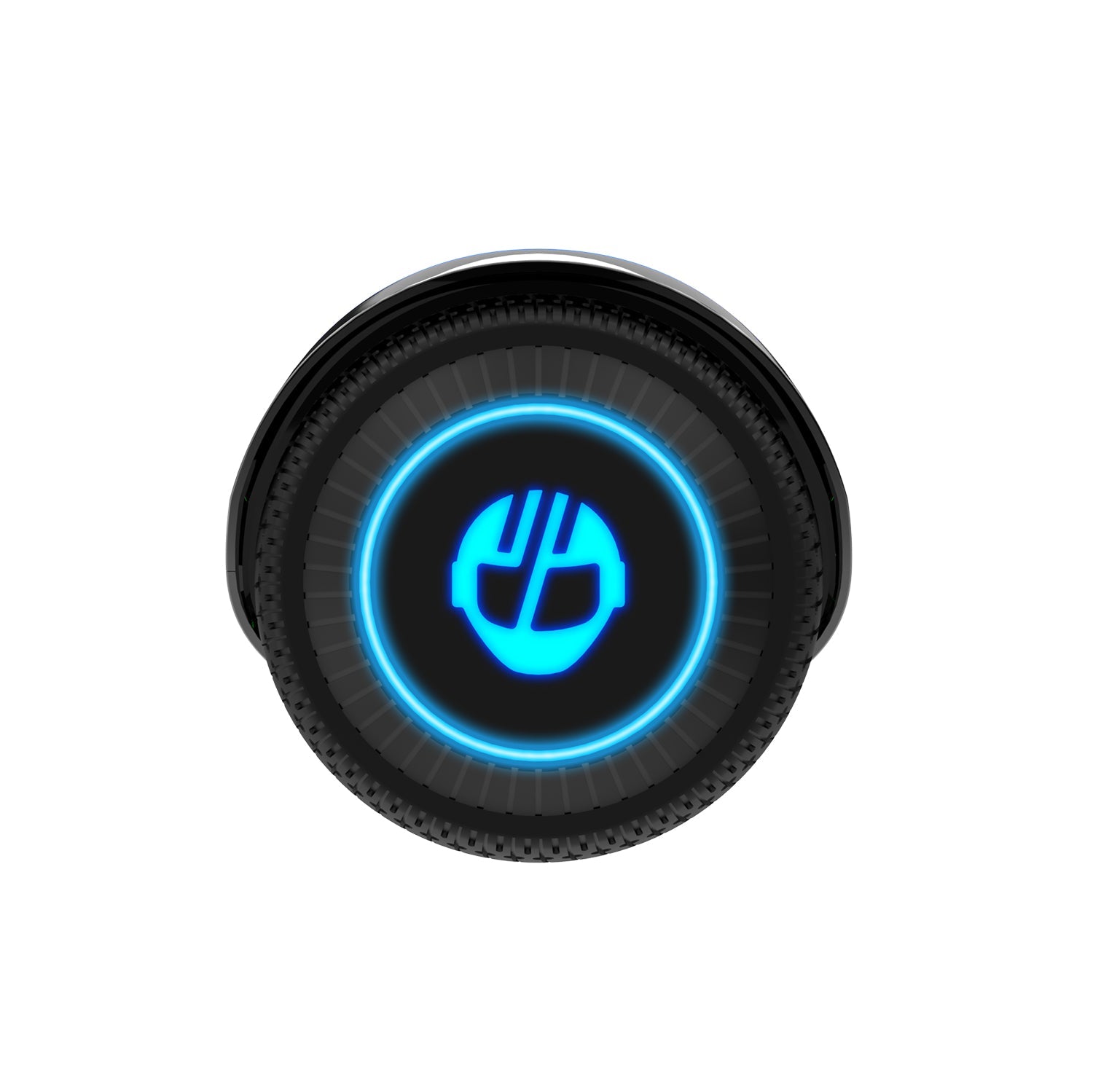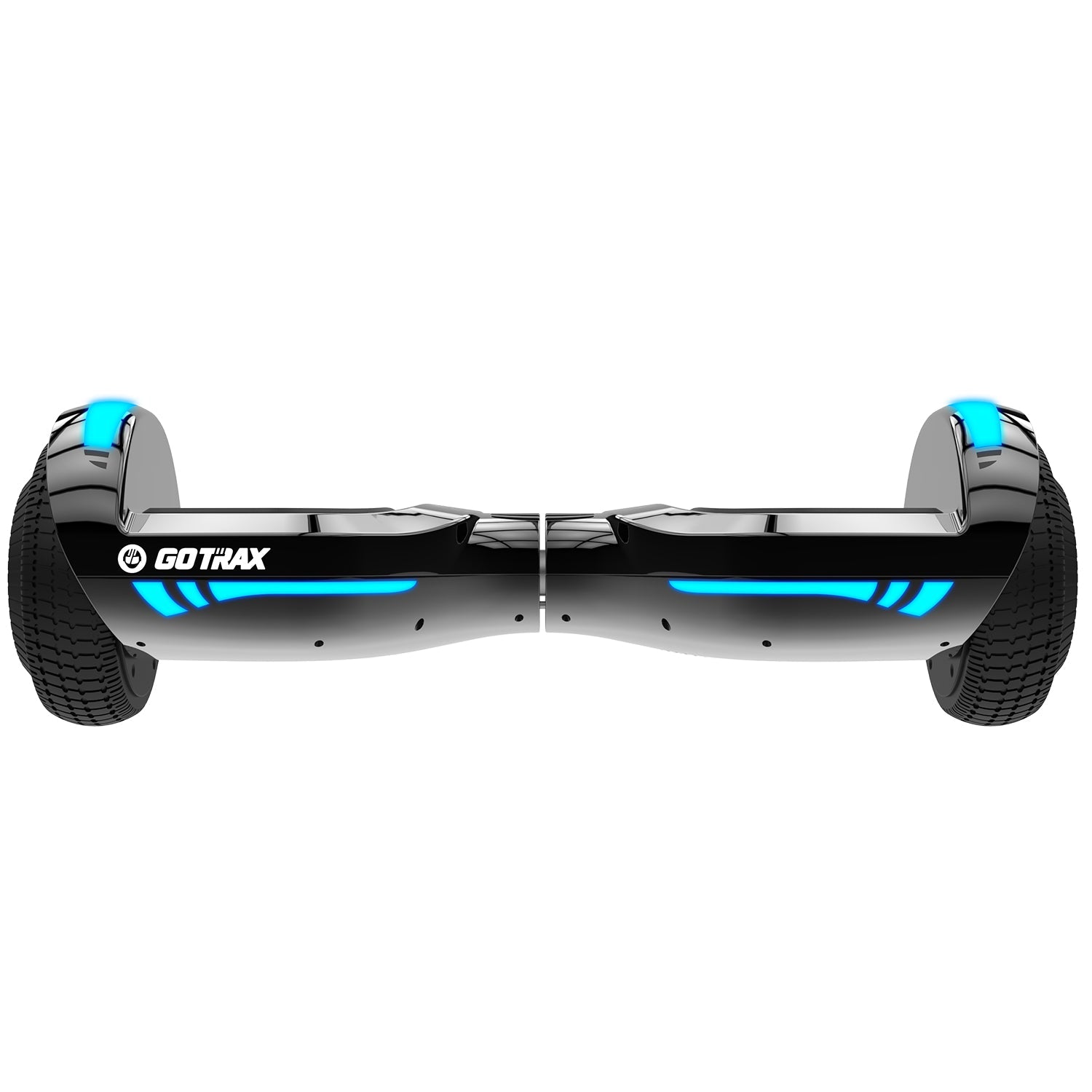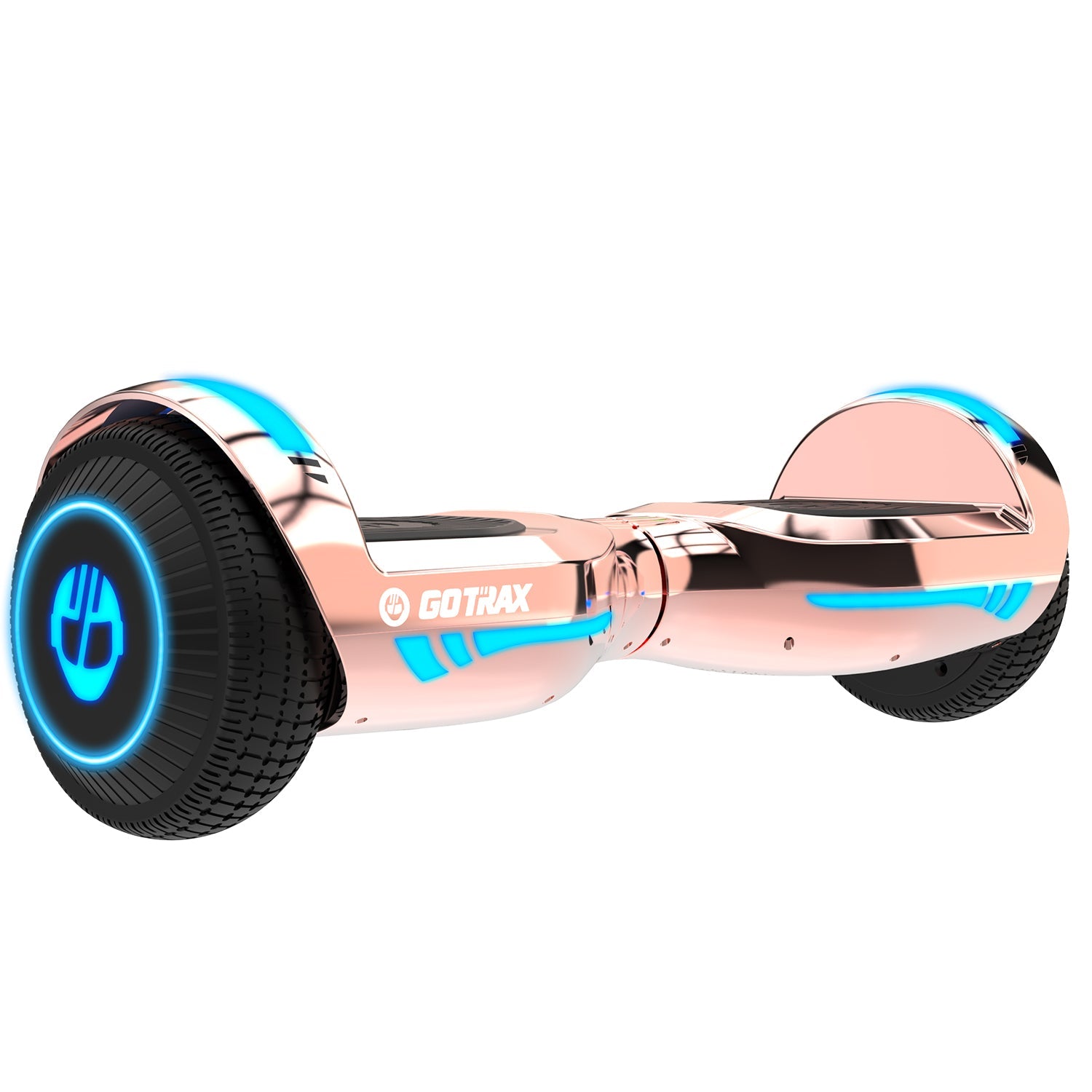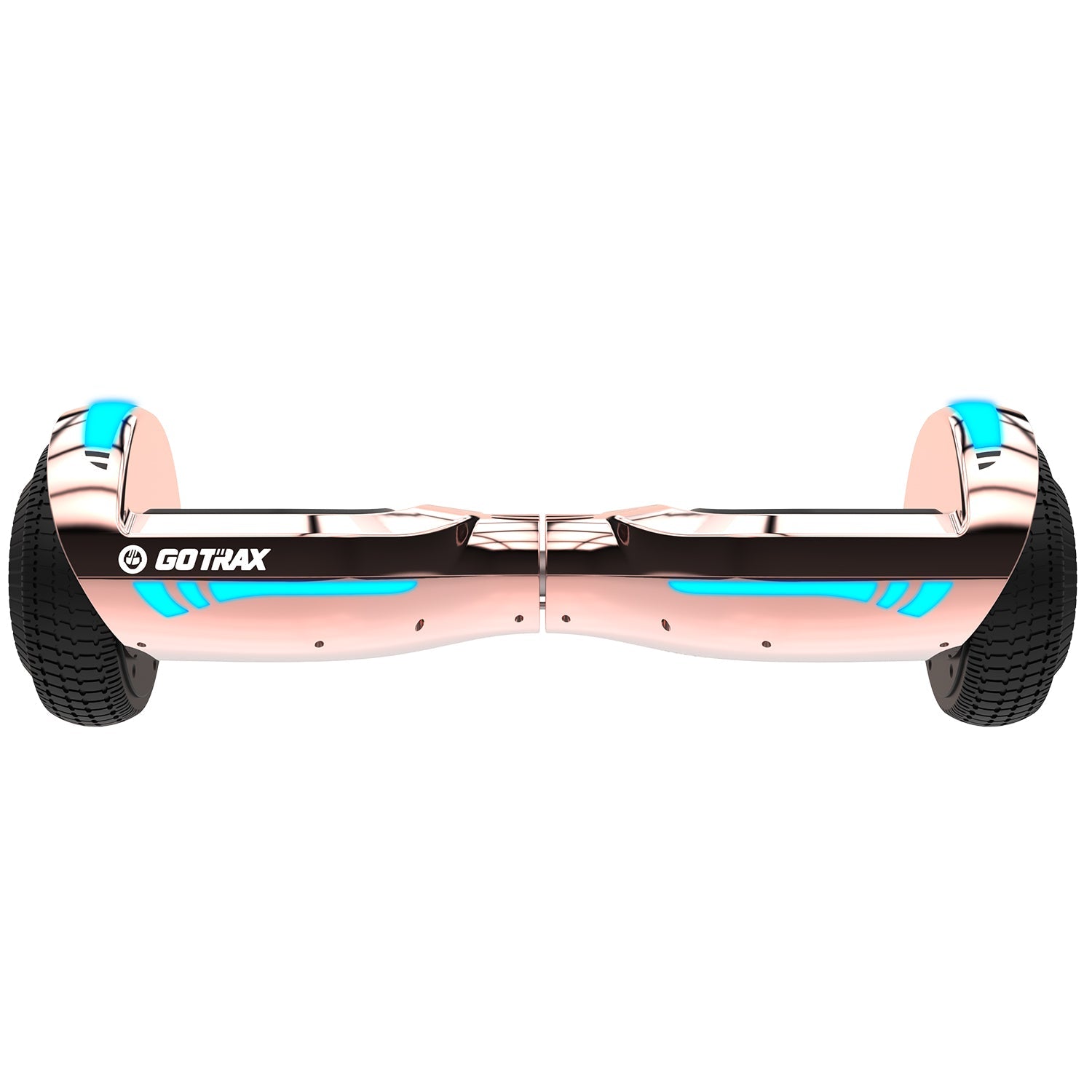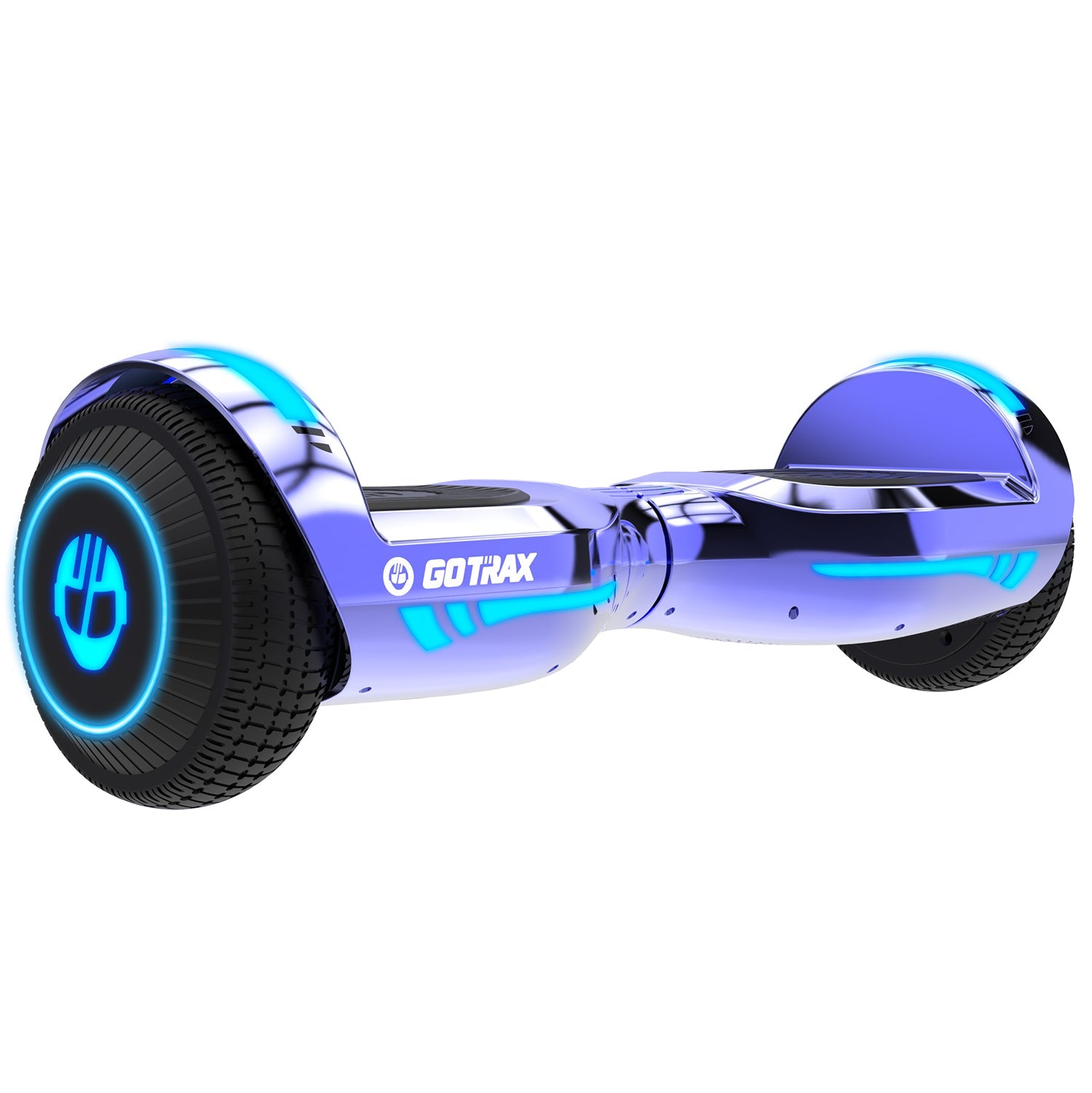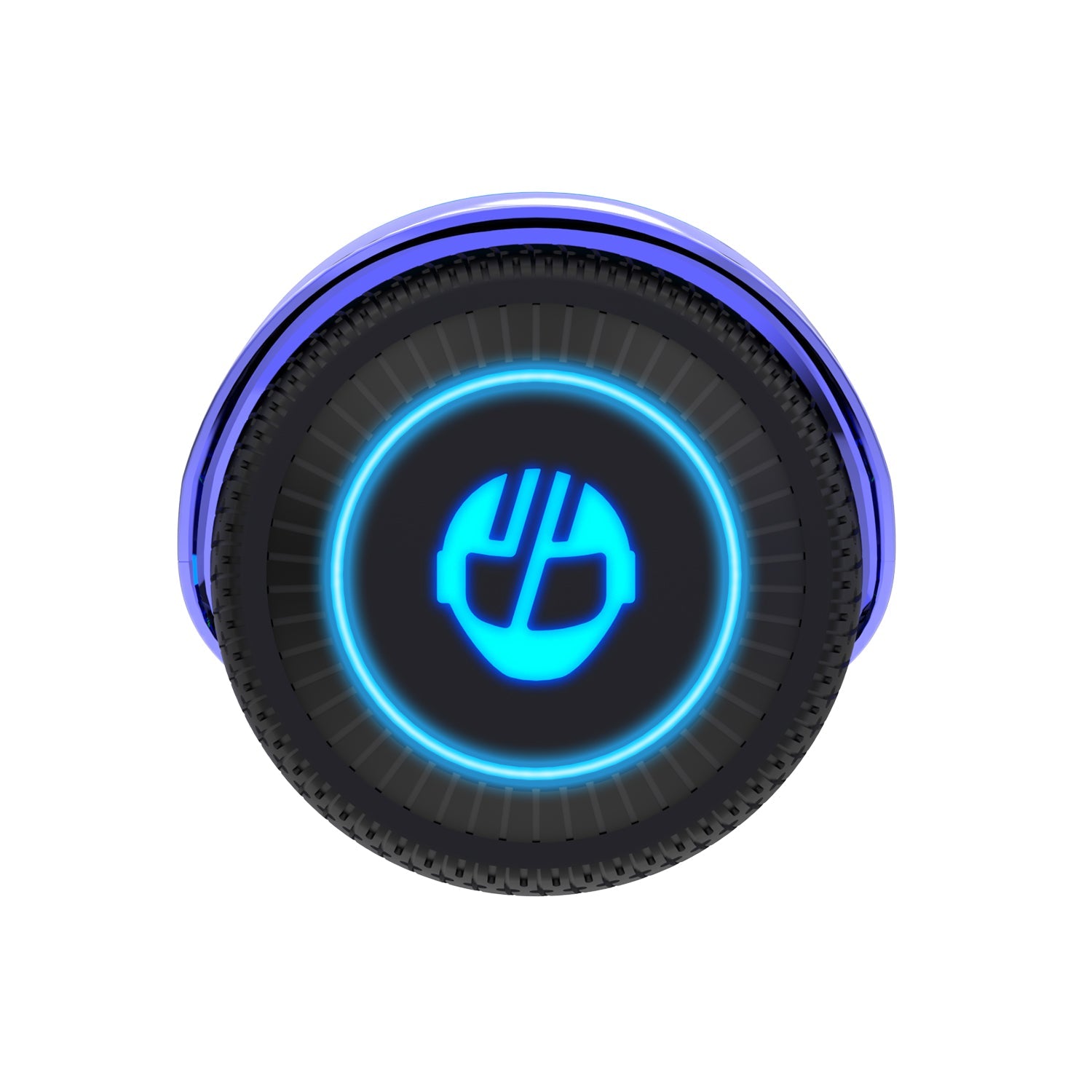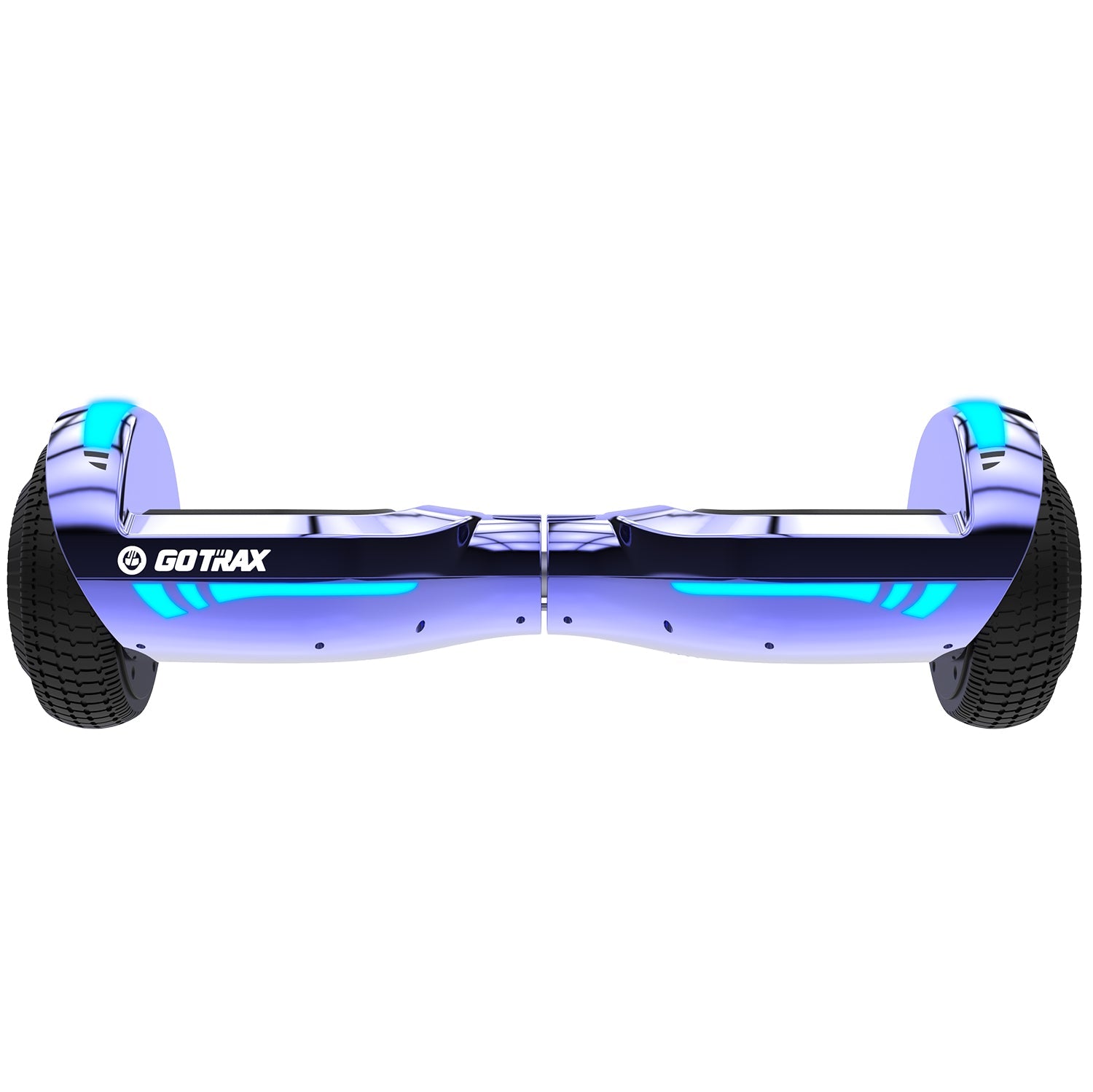 Glide Chrome Bluetooth Hoverboard 6.5"
MORE POWER - GOTRAX Hoverboards get their popularity from innovative designs, and reliable quality. Featuring Dual 200 Watt Motors, and a Max Speed of 6.2mph the GOTRAX Glide can support up to 220lbs.
EXTENDED BATTERY LIFE - The new design of the GOTRAX Glide is extremely energy efficient using a 25.2V 2.6 aH battery it can ride up to 3.1 miles on a single charge.

EYE CATCHING DESIGN - The GOTRAX Glide has a Chrome paint finish and blue LED Headlights, Fenders, and Wheels, creating an awesome reflective effect.
A ONE-OF-A-KIND GIFT - This hoverboard isn't just for kids! It can be a thoughtful and unique gift for your friends and family. It's a fun surprise and can carry riders of all sizes up to 176lbs / 80kg
SAFE BATTERY ENCLOSURE - The Glide features a new internal design making the battery safer and more reliable than ever. This Hoverboard is UL 2272 Electrical Certified. 
 3.1 Miles per Charge
 6.2 MPH Max Speed
400W Avg. Power (Dual 200W Motors)
 6.5" Solid Tires
 Dimensions: 22.8" x 7.73" x 7.22"
Weight: 14.1lbs
 Charge Time: 4-5 Hours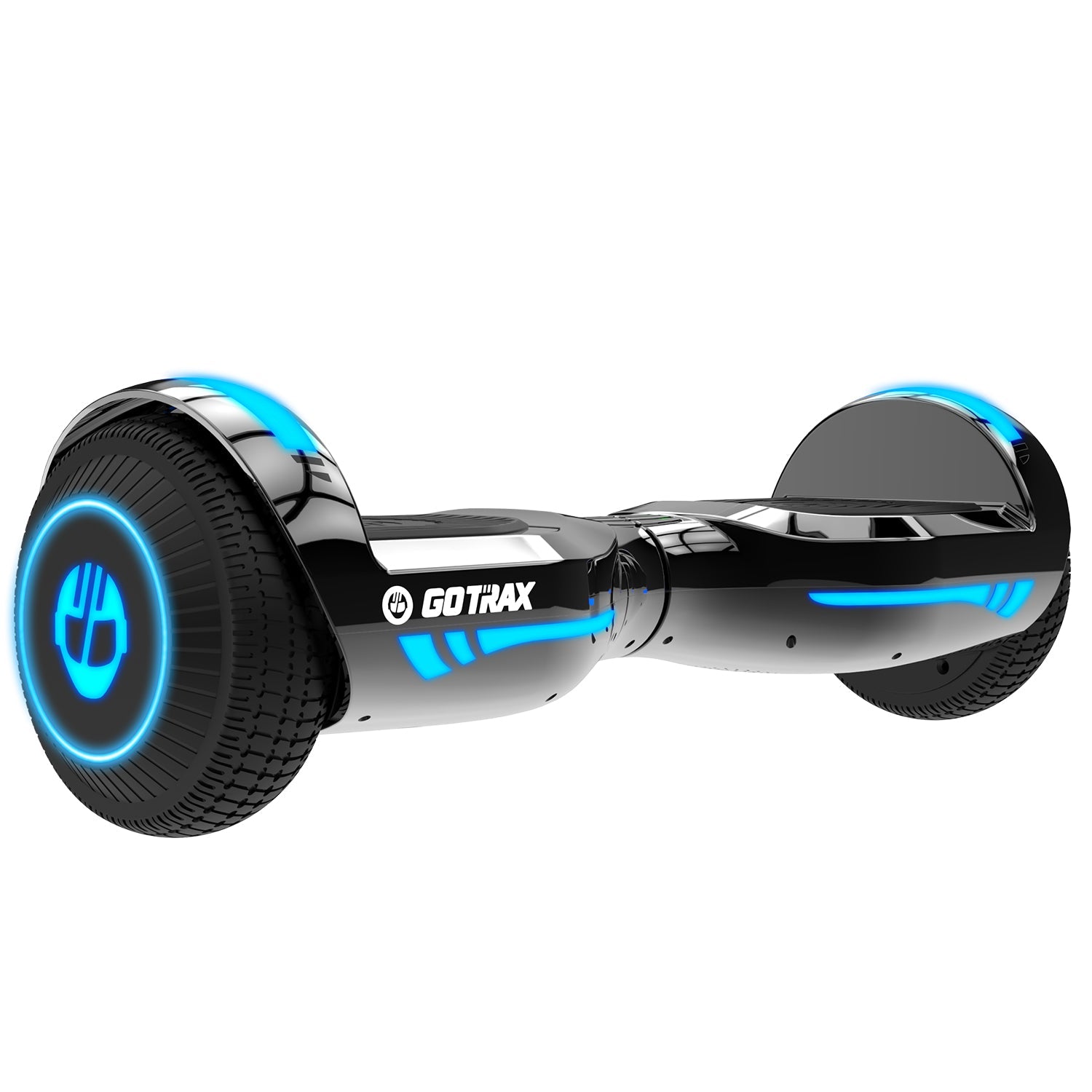 MODEL
Glide Chrome Bluetooth Hoverboard 6.5"
Customer Support
Open Monday-Friday 9am to 5pm
Email: Support@gotrax.com
Phone: 844-4GO-TRAX
Contact Us
This product has no reviews yet.