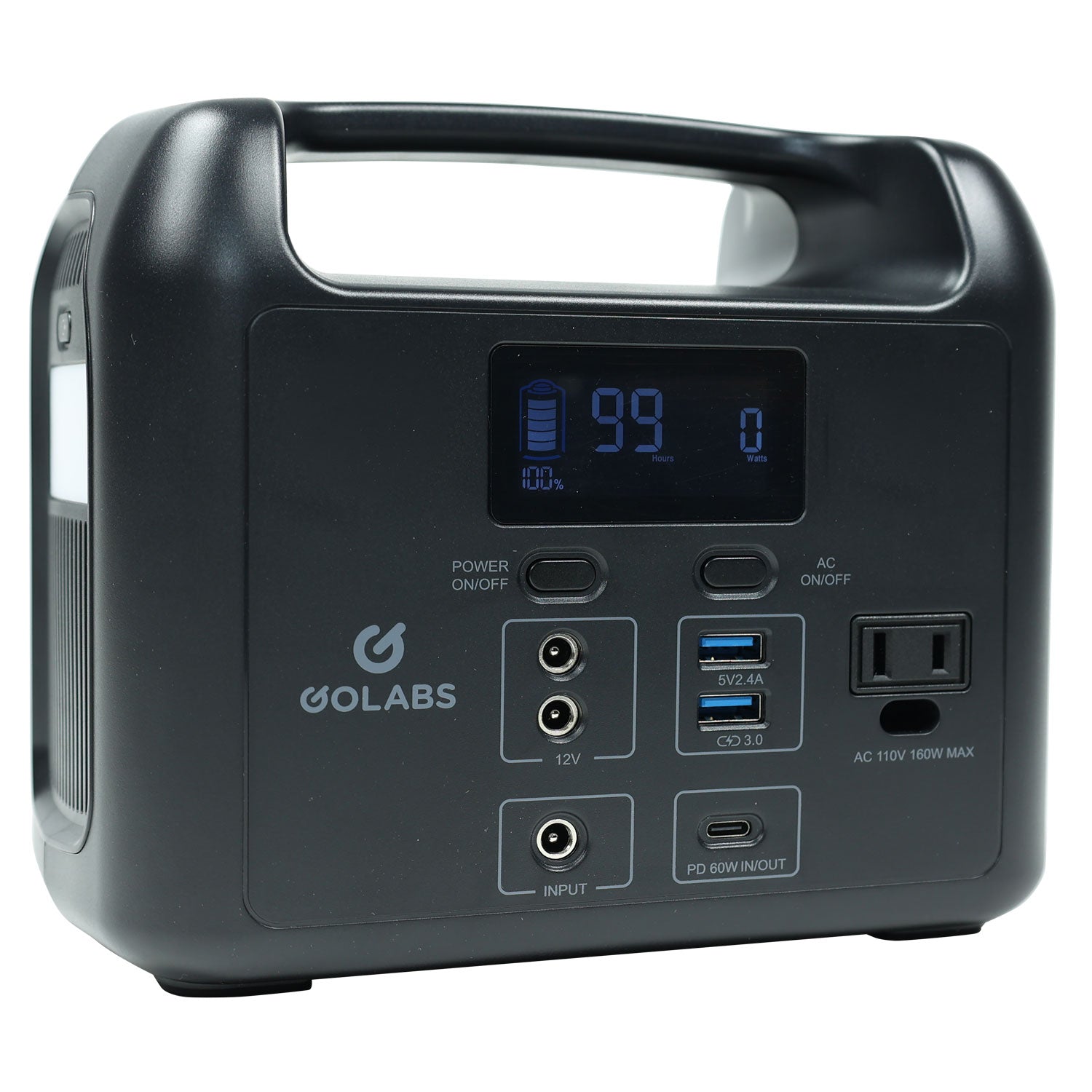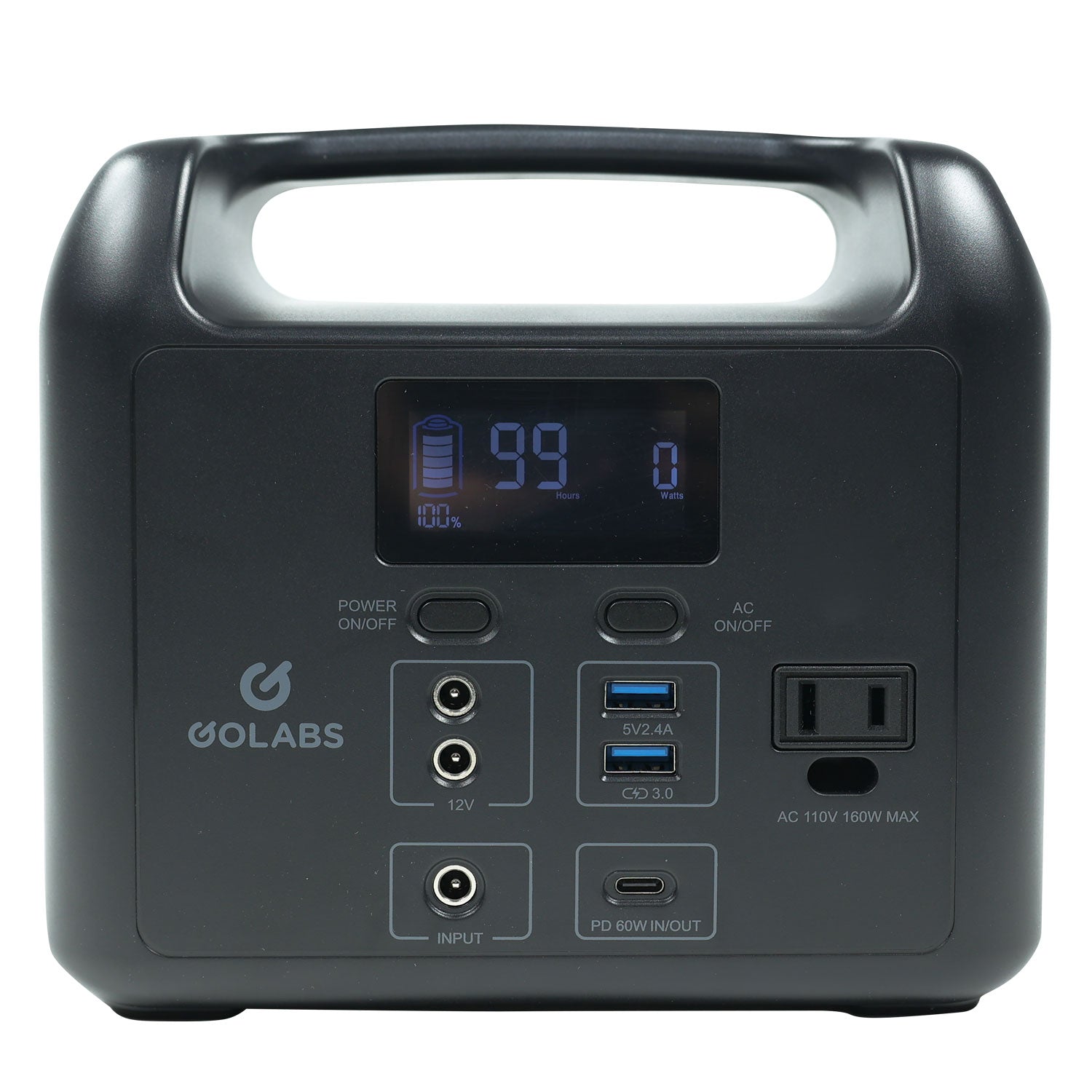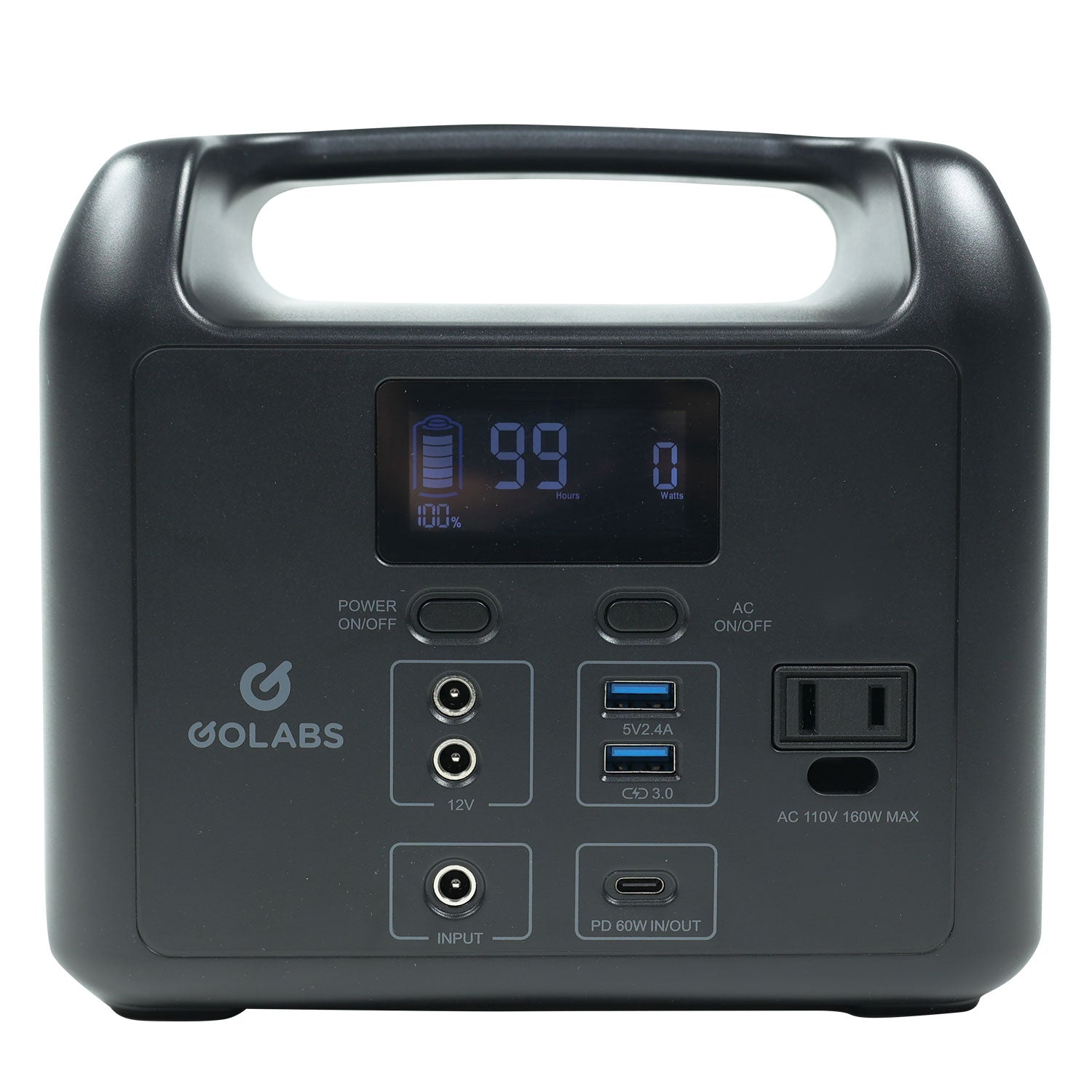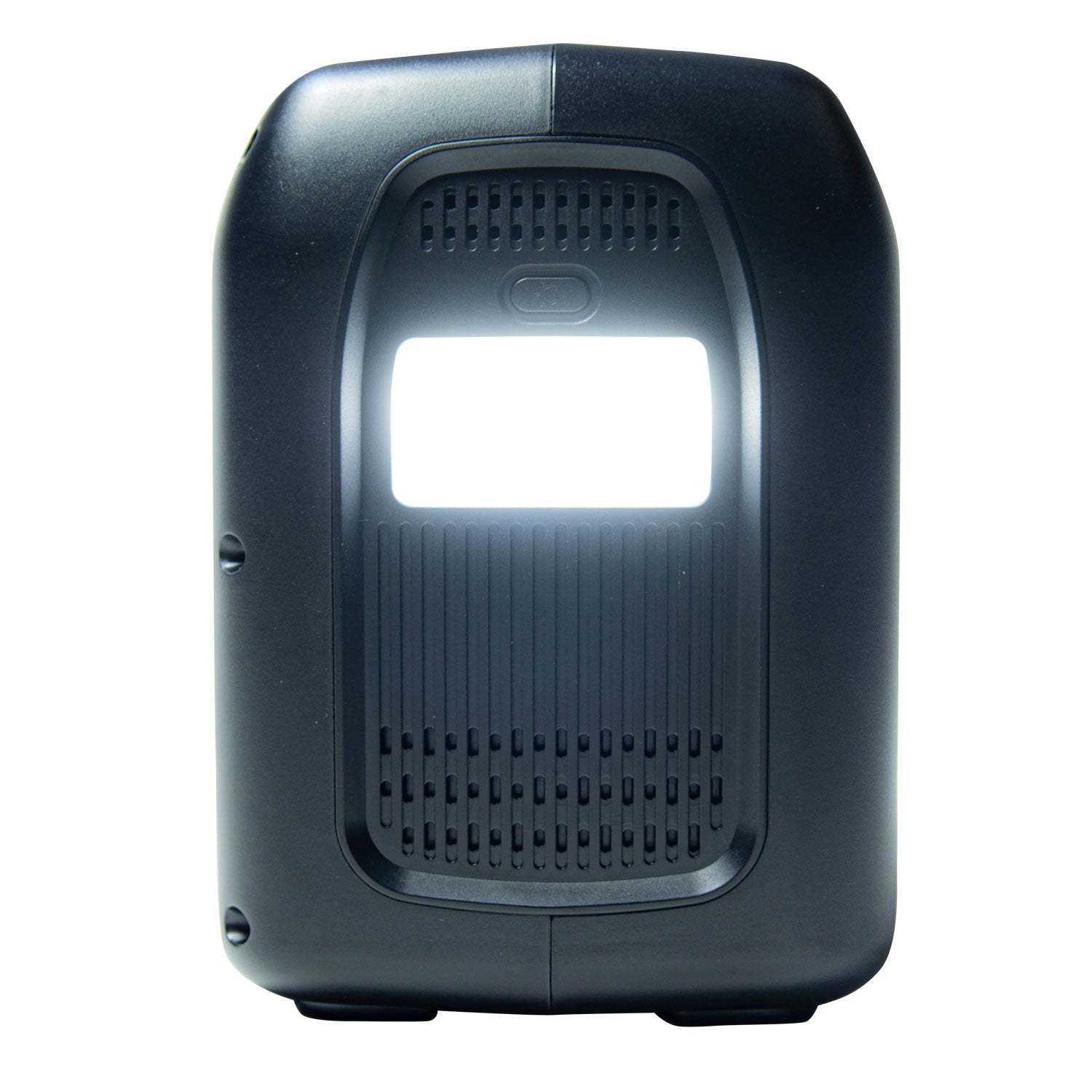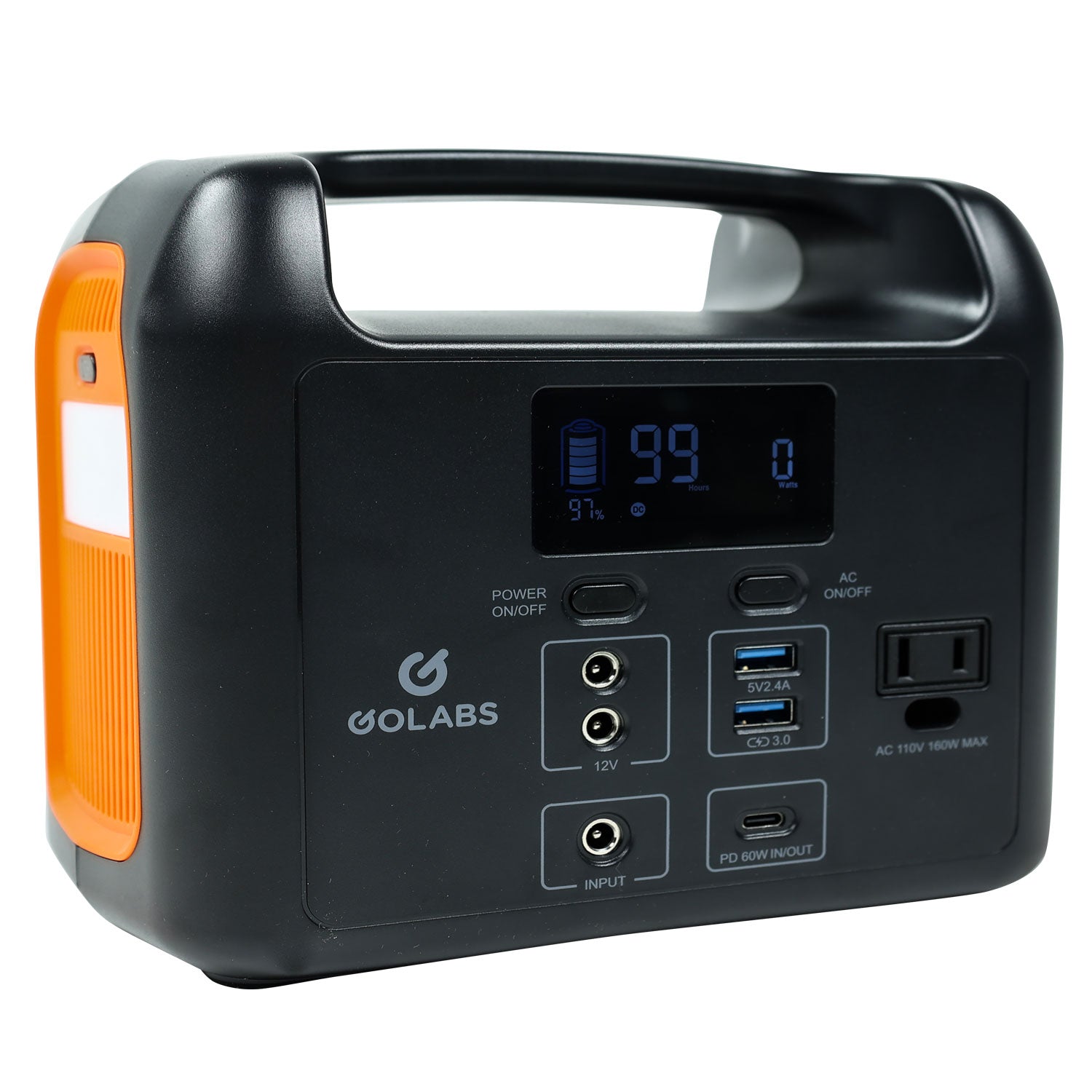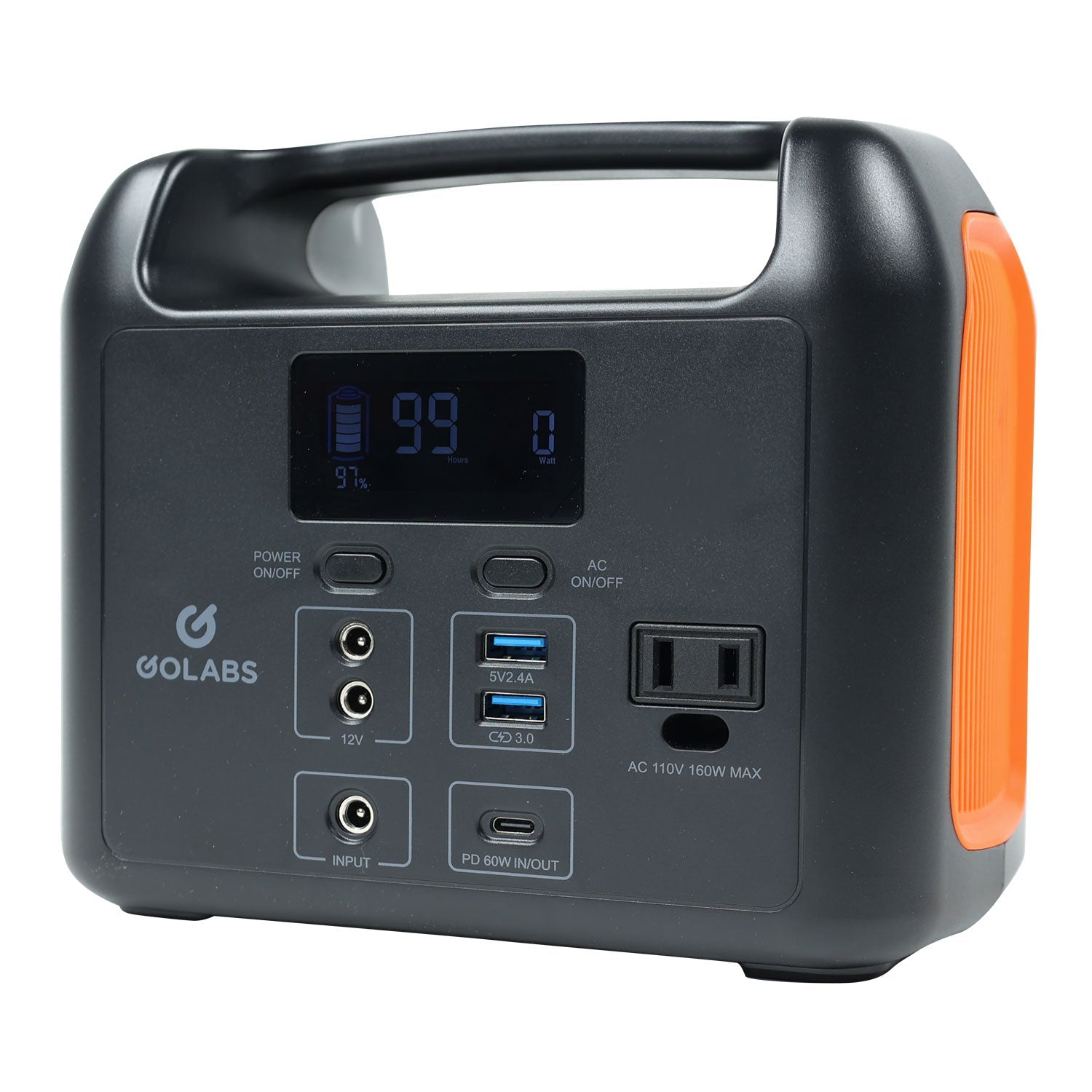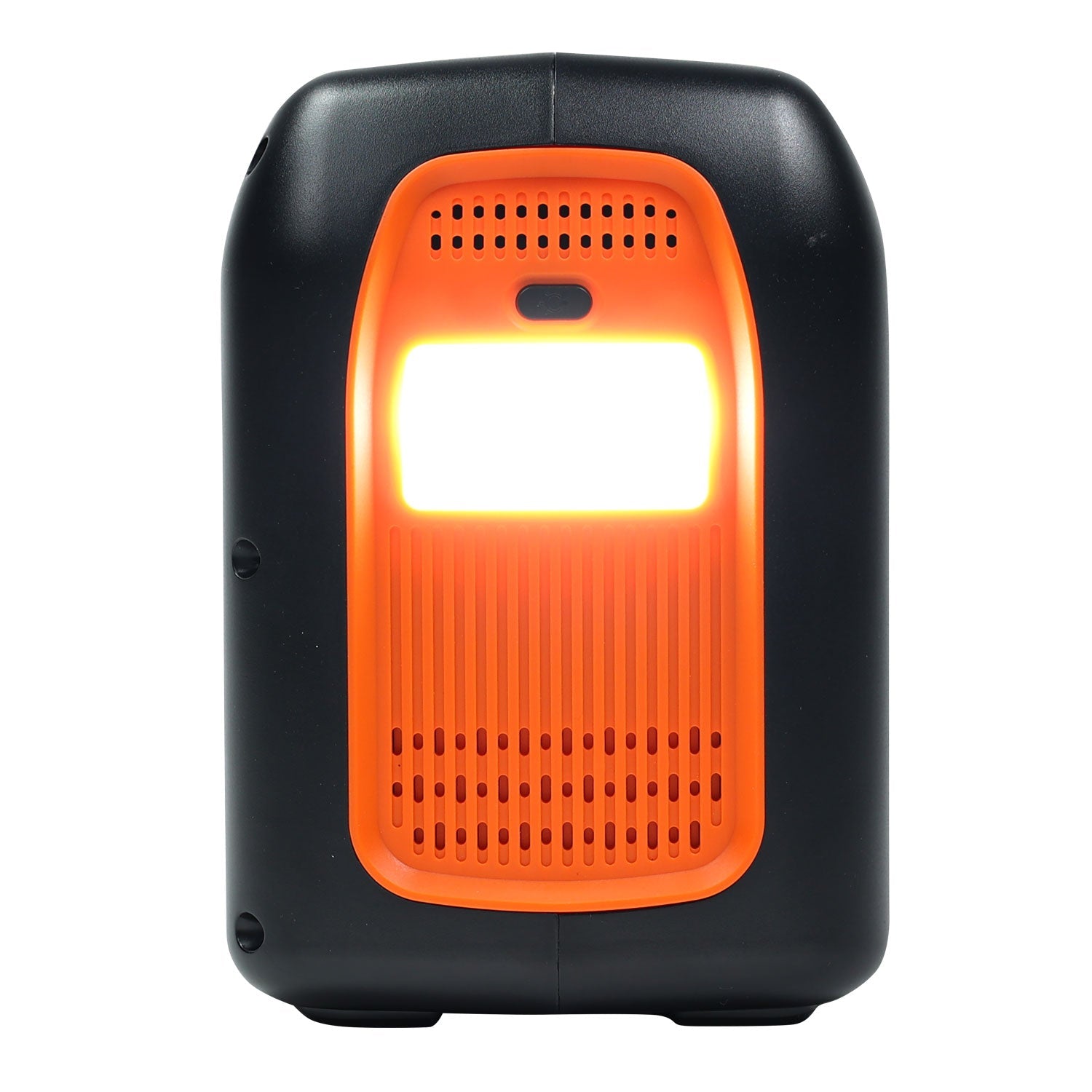 GoLabs R150 Portable Powerstation
Reliable Lithium Powered Generator - Travel with the peace of mind that your electronics will be properly charged with the R150 power station. This includes cell phones, laptops, cameras, drones and more.
High Capacity Output - This 18650 2.0AH/3.7V cylindrical battery cell and 150W AC output reliably charges all of your devices with a life cycle of 2,000+ cycles. It holds approximately 7 hours of charging at 15V 2.4A with a battery voltage of 11.1V. It also includes 2 USB ports, 1 AC output dock, and a 2.5W LED light.
Digital Display Technology - The R150 features a digital display screen, allowing you to see the following: BATTERY CAPACITY/AC,DC,USB OUTPUT POWER/AC INPUT POWER
Compact Design - Ideal for anyone looking for power that isn't going to take up an unnecessary amount of space, the dimensions for the R150 include: 190*152*113mm and weighs approximately 4.4 pounds.
Ultimate Outdoor Accessory - The R150 was made to assist campers, van-lifers, fishers, long distance travelers, anyone looking to enhance their emergency kits, and so many more.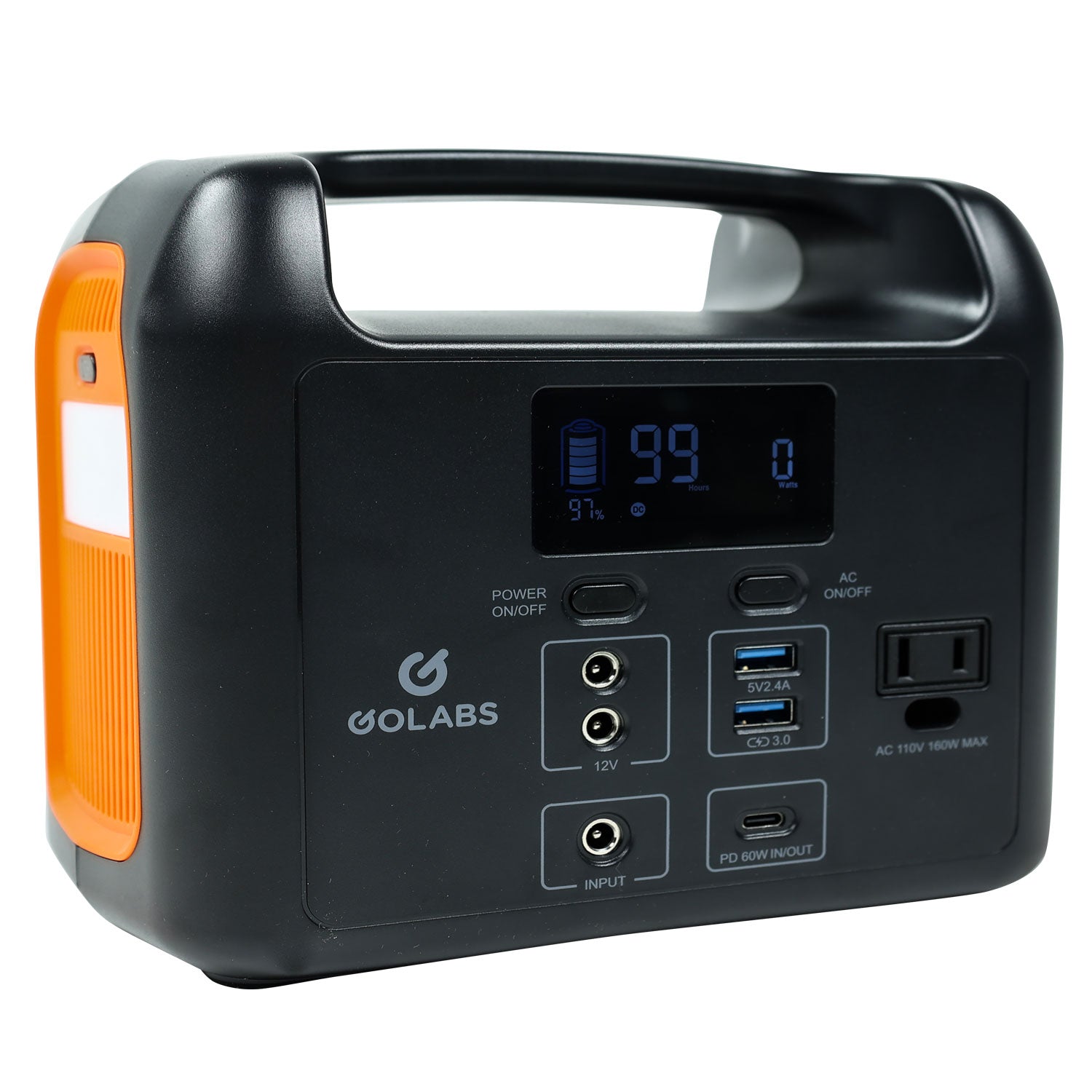 MODEL
GoLabs R150 Portable Powerstation
Customer Support
Open Monday-Friday 9am to 5pm
Email: Support@gotrax.com
Phone: 844-4GO-TRAX
Contact Us
This product has no reviews yet.