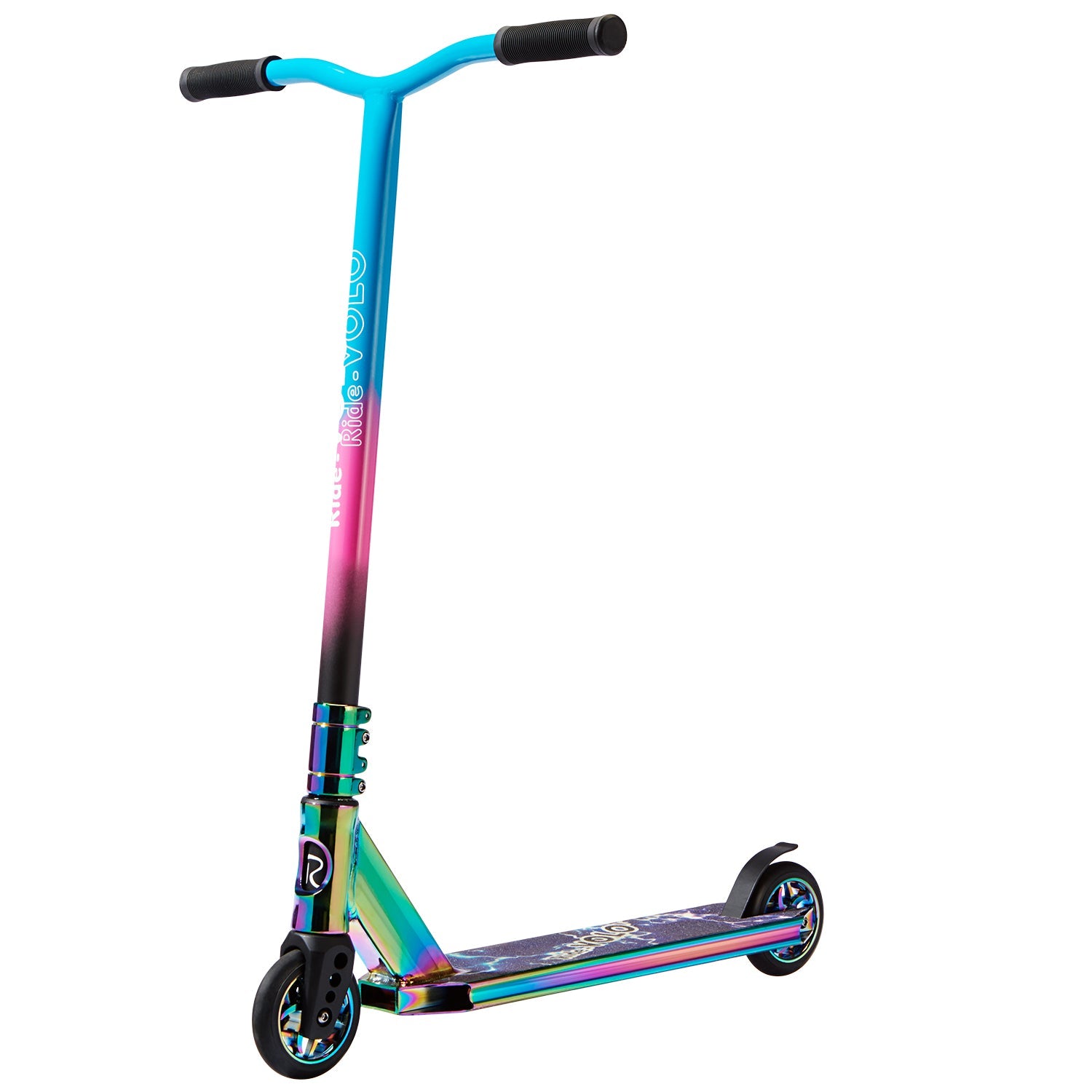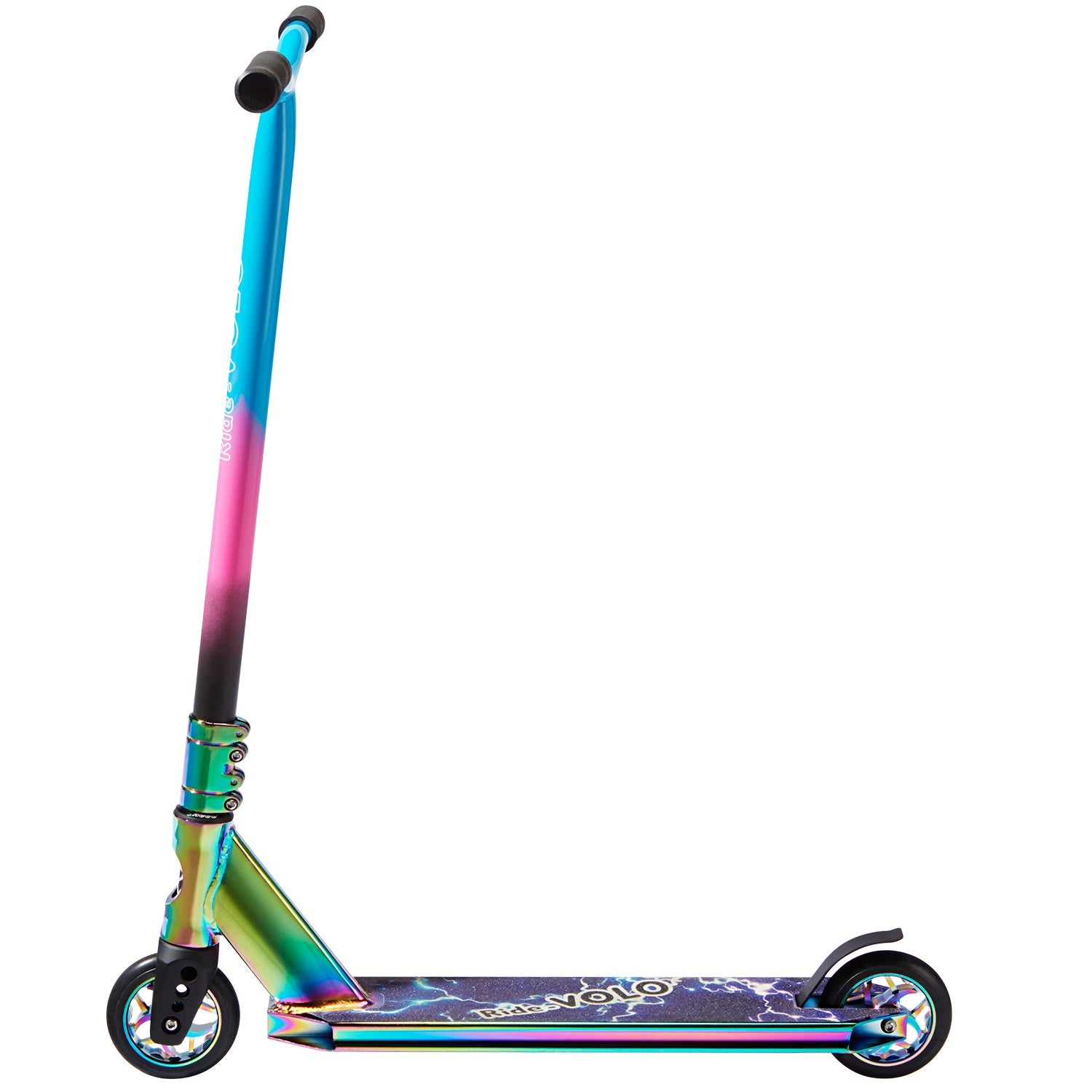 RideVolo T03 Stunt Scooter
DESIGNED FOR PROS - Looking for a professional level scooter? The T03 Features High Tensile Steel Reinforced V-Bars, Custom Aluminum Alloy Fork, 6063-T6 Corrosion Resistant Aluminum Deck, Custom 110mm Rainbow Chrome Aluminum Alloy Rim PU Wheels. Max weight load is 220 lbs.

READY FOR ACTION - The T03's Custom Chrome IHC Compression System that absorbs the impact from your jumps and tricks, while the soft rubber grips do the same for your hands. The Aluminum Alloy Fork provides excellent stability, and the High Tensile Steel V-bars allows you to do advanced tricks - Backflip, Frontflip, Capron Flip, Barspin Rewind, Bri Whip and so on.

RIDE LIKE A PRO - It's important for fun and safety to have a smooth ride. That's why unlike many other scooters RideVOLO Always uses High quality Bearings(13000r/min) that glide smoothly and silently. To bring your ride safely to a stop use the conveniently located steel footbrake.

FITTING IN WHILE STANDING OUT - The T03's Pro Style Body design is a recognizable stunt scooter sure to fit in at the skatepark, but the electroplated rims, frame and deck, cool graphics, and vibrant colors are uniquely yours and stand out! You will turn heads at the skatepark when you fly by on the T03 Stunt Scooter.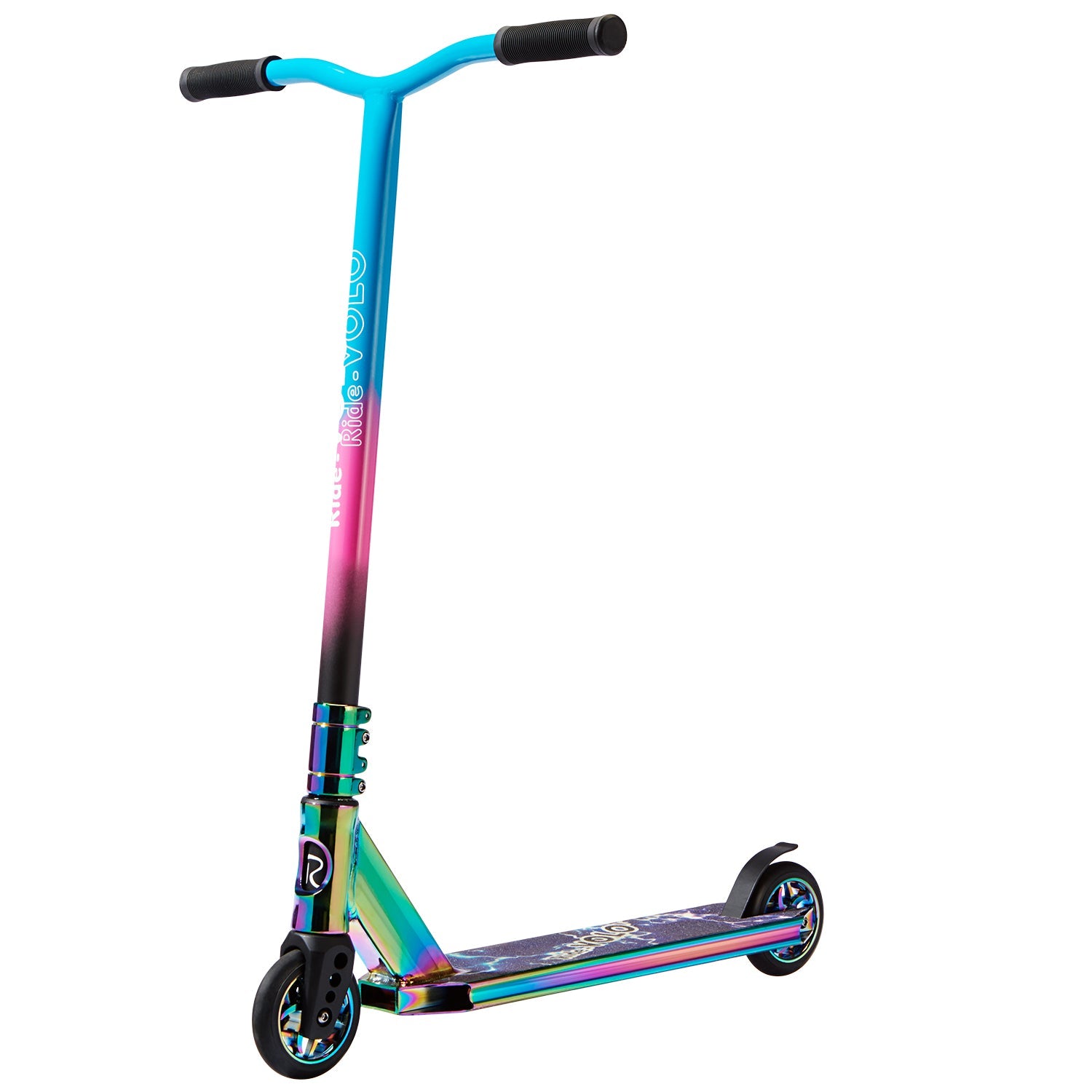 MODEL
RideVolo T03 Stunt Scooter
Customer Support
Open Monday-Friday 9am to 5pm
Email: Support@gotrax.com
Phone: 844-4GO-TRAX
Contact Us
This product has no reviews yet.