EBE1 Product Guide
Our first EBE series bike. The EBE1 is a foldable and dependable e-bike. Ideal for those who need a steady ride that doesn't cost a parking spot.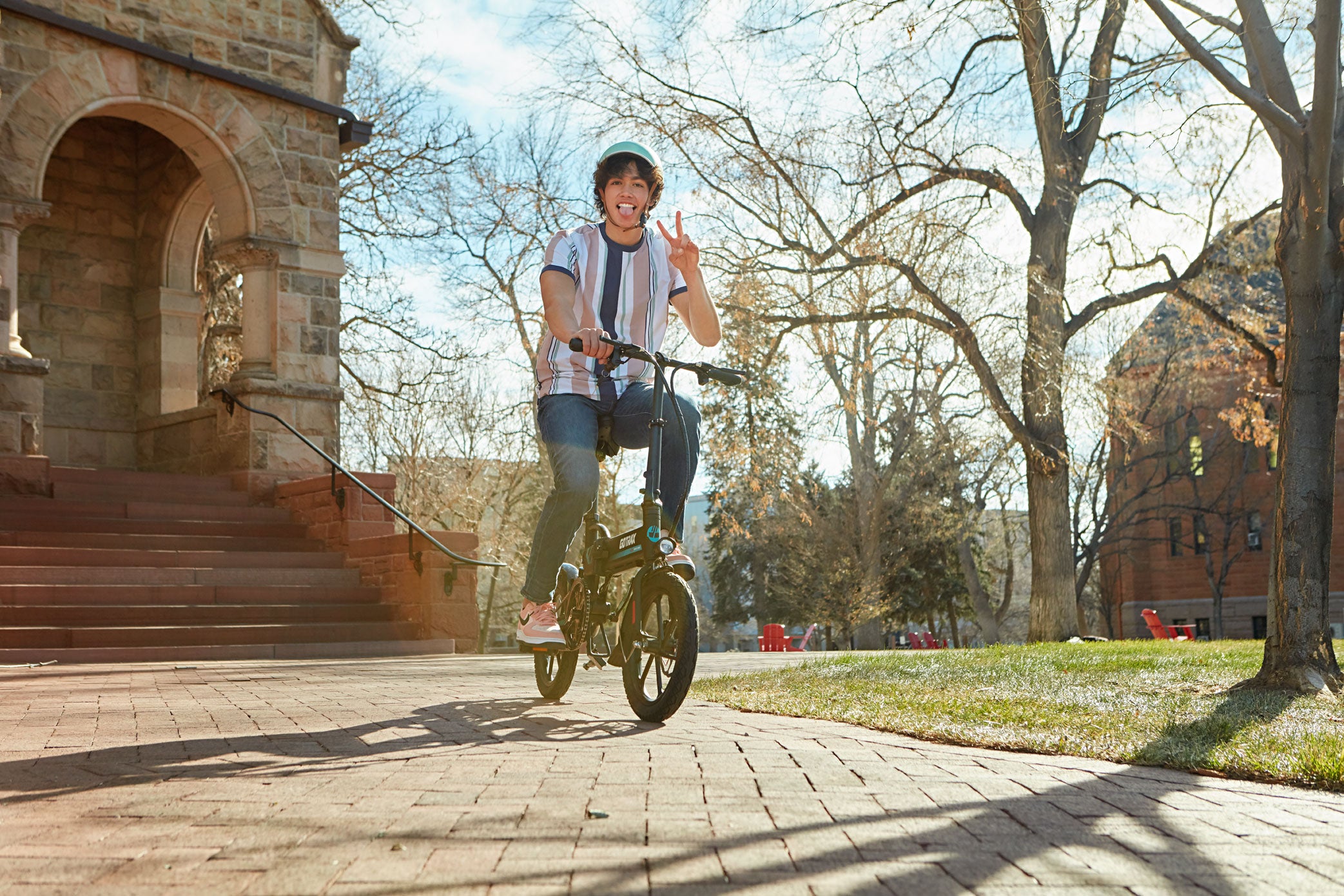 Before You Ride
Find Out Everything You Need to know before you go on your first adventure with your GOTRAX Electric Bike
Learn More
Making Your Ride Last
These quick and easy tips can save you hundreds in the long run. Preventative maintenance and proper management of ride can keep you on the road and out of the repair shop.
Proper Charging
Don't charge your electric bike overnight. 4-5 hours is the recommended time for GOTRAX electric bikes. Overcharging your battery can decrease the lifespan of it.
Clean Regularly
Dust and grime can cause issues with the inner electronics of your electric bike. Use a damp rag to wipe of most dirt/dust off your ride. Avoid using harsh cleaning chemicals so you don't scrape paint or damage your e-bike further.
Check for Issues
Before and after every ride check for damages, a full charge, flat tires so that you can address the issue before it becomes a bigger problem.