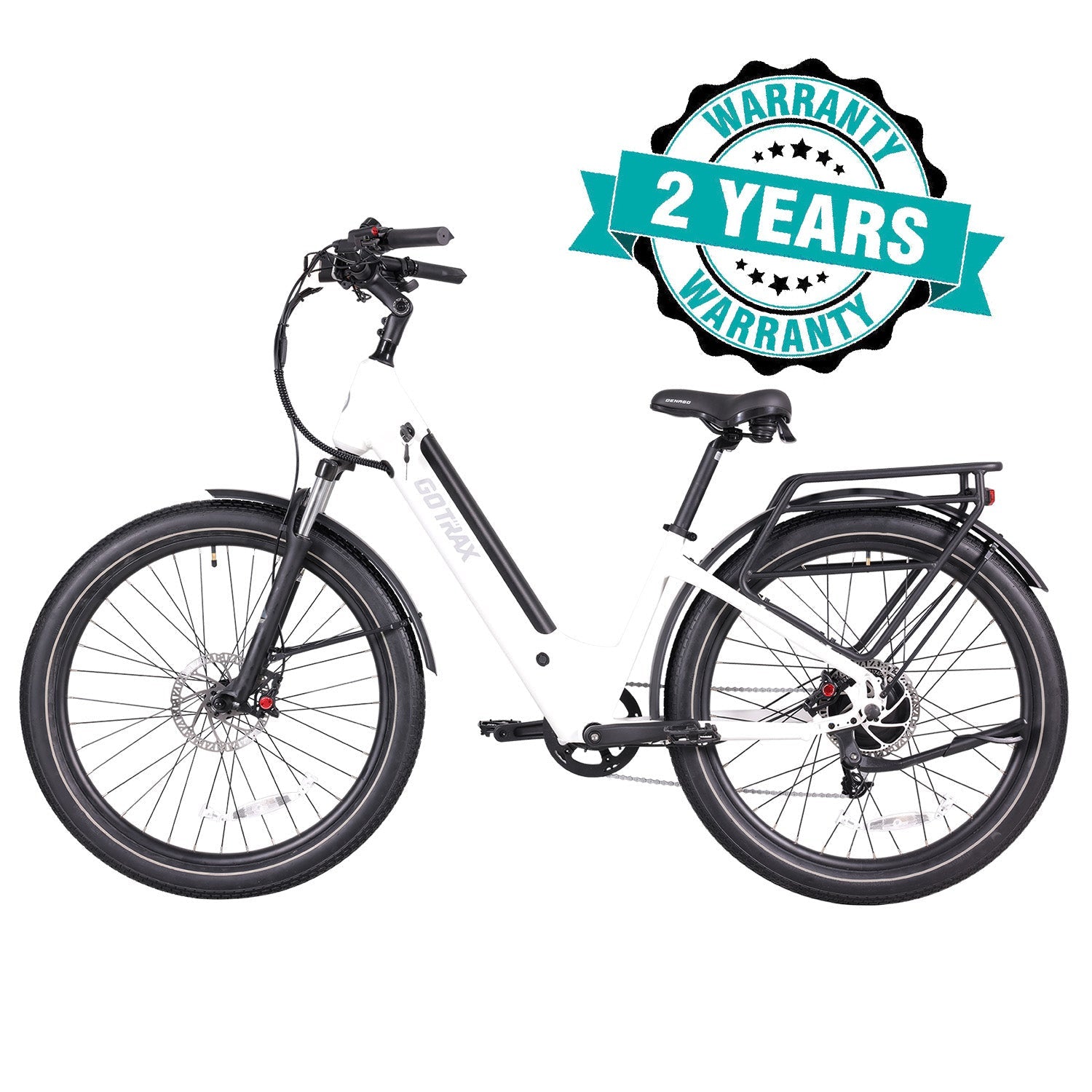 CTI 3 Extended Warranty
*Only Available for New + Open Box Products*
This will cover your GOTRAX CTI 3 electric bike under our current Warranty Policy for 2 Years after delivery date. 
The warranty must be purchased with your electric bike through gotrax.com
GOTRAX will send you a return shipping label and cover the return cost however, packaging materials will not be provided. Upon arrival of your bike back to the GOTRAX warehouse, a gift card to gotrax.com for the amount paid for the bike will be issued to you. 

You can read our entire Extended Warranty Plan here.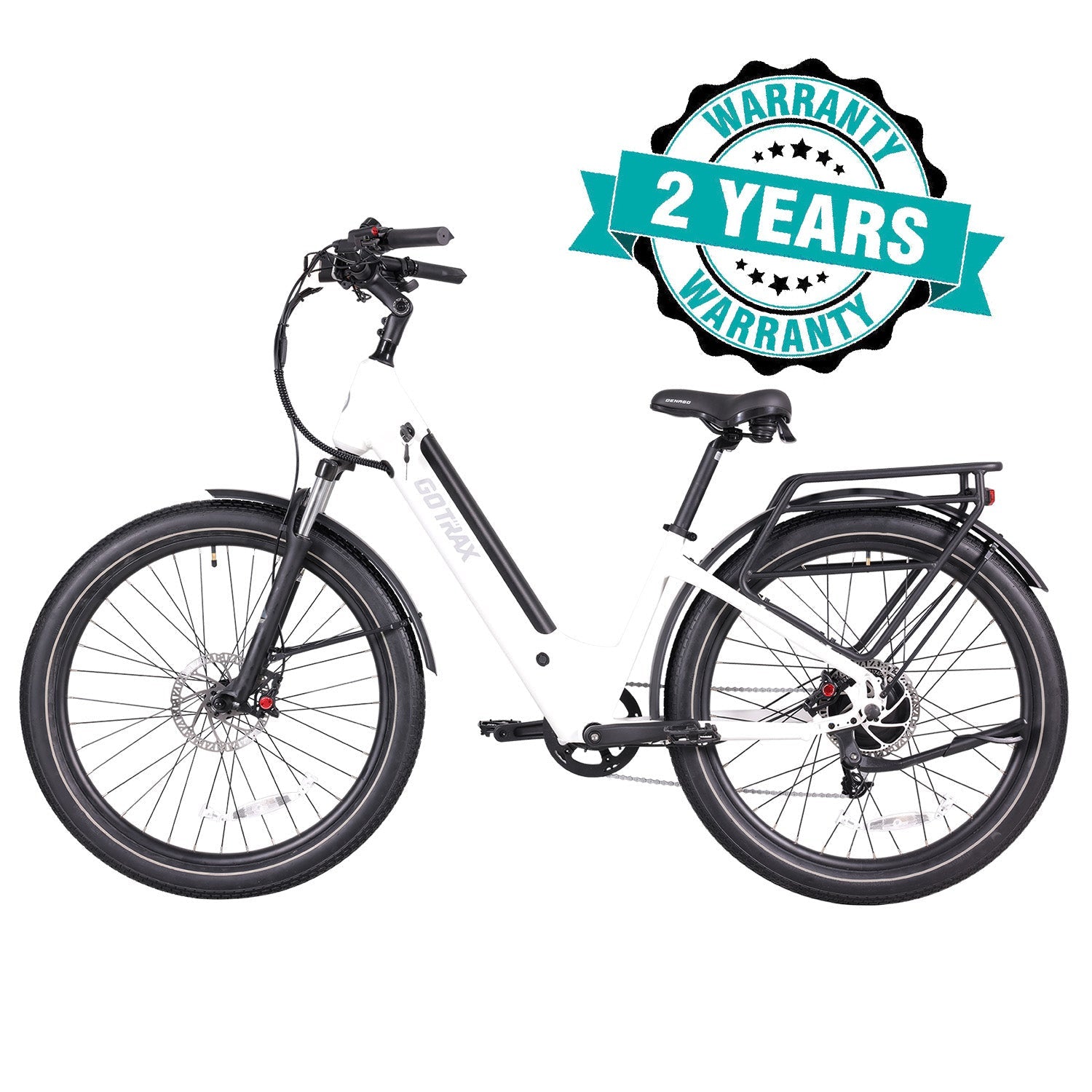 Customer Support
Open Monday-Friday 9am to 5pm
Email: Support@gotrax.com
Phone: 844-4GO-TRAX
Contact Us
This product is rated 4.7 of 5.0 stars.
It has received 13 reviews.
Kickstand in a weird place
This bike is incredible but I have to give it a 4 because the kickstand is in a funky place but other than that its a nice bike
It is my favourite e-bike
I've ridden proably half a dozen different e-bikes and this is by far the best one. It is just the total package. Big tires, front suspension, storage rack and 60 miles of range!!! Love it.
Rear Storage Rack is Great
Perfect for picnics just needs slightly bigger tires. Otherwise its a fun e-bike.
Fun for Camping
My wife and I take our two camping with us and they are great for traveling around the area we are staying at any given week. Would highly recommend for older folks, the step thru frame makes it super easy to mount/dismount
Traffic is No Problem!
Skip the traffic, and avoid rush hour. Bike lanes are never packed sadly as I like to meet other riders but this is a blast being able to ride right past all of the cars in bumper to bumper. Would highly recommend to anyone in a larger city/town.